Daniela Silva
Educational Writer- New Heights Educational Group
Research
State of Goiás, GO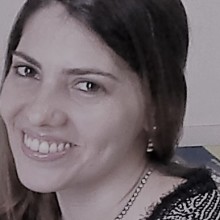 About me
Daniela Silva has background in Pedagogy with Post graduation in People Management and Neuroeducation. Currently contributes as educational writer and researcher in Neuroeducation, developing articles and educational materials for parents, students and teachers. The article themes involves brain and child development, behavior and addictions, emotional intelligence, multiple intelligences, andragogy, learning disorders, homeschooling. Working in collaboration with The New Heights Educational Group, Inc., she has just published Unraveling Reading, a book on literacy education and learning disabilities in reading and writing. In addition, Daniela has her academic monograph "Developing the creative potential of children by stimulating the window of opportunities," published.
https://www.amazon.com/Unraveling-Reading-Mrs-Daniela-Silva/dp/0692809376
https://www.morebooks.de/store/gb/book/developing-the-creative-potential-ofchildren/isbn/978-613-9-60319-0?currency=USD
Daniela's badges
Unknown
Good Answer
Editor
Supporter
Nice Answer
Unknown
Teacher
Unknown
Unknown
Pundit
Tags Daniela is active on
Daniela's Answers 1 answer
Active Sep 11, 2018

Mission, Texas 2 answers
Active Nov 28, 2018


Miami, Florida 1 answer
Active Sep 10, 2018

Houston, Texas 2 answers
Active Oct 01, 2018


Marietta, Georgia 1 answer
Active Sep 05, 2018

Debar, Macedonia (FYROM) 3 answers
Active Jul 22


Stafford, Texas Margaret Ann B.
Aug 15, 2018
2 answers
Active Jan 26


Madison, Georgia 1 answer
Active Aug 13, 2018

Huntington Beach, California 1 answer
Active Aug 12, 2018

Columbia, South Carolina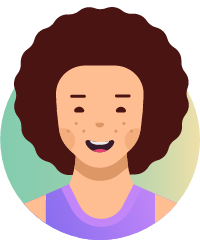 Colorado Springs, Colorado Clifford Khent C.
Mar 06, 2018 2 answers
Active Nov 30, 2018


Salina, Kansas 2 answers
Active Jan 26


Manassas, Virginia Alexandra C.
Jul 30, 2018
3 answers
Active Jun 18


Philadelphia, Pennsylvania