Career Questions tagged Publichealth I'm a high school student who likes to learn about medicine as well as the intersection between medical science and the humanities/social sciences. Since our magazine is mostly humanities-based, my writing will be based on public health, bioethics, and other ways medicine and health are... Helen
Apr 03, 2022 338 views
I am an incoming freshman at UC Berkeley and will be majoring in nutritional science. I'm a high school student from Nepal. It was a year ago when I thought of studying abroads and came to discover that an internship might as well be a standing point in my whole college application. I would love to get an internship related with public health, gender equality. #publichealth...
Bharatpur, Central Development Region, Nepal I am considering pursuing an MPH in the future, but I don't know anyone who uses it in their career. What makes an MPH degree unique?
#mph #publichealth #public-health #health #healthcare #stem #GivingisCaring Ellie
Oct 13, 2020 566 views
I am soon to be graduating with a Biology degree, but am really unsure about what I want to do with it. I do not particularly want to go into lab science, and definitely want to go to grad school after college. Entering a master's program for public health is definitely something that I am... Amy
May 04, 2020 550 views
I am a second-year college student interested in getting a Ph.D. in Epidemiology. Is this a good field to go into? What should I do in college to prepare for grad school in epidemiology--should I take graduate-level classes if they are available to undergrads at my school? Is doing an honors... Grace
Apr 10, 2020 578 views
I'm a high school junior considering a career as an epidemiologist. I've looked on many websites trying to see how one might spend their typical workday but have gotten mixed responses (spending the day doing math/statistics, field work, lab tests, etc.) . I'm curious to know my potential work...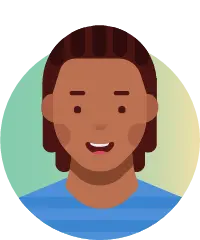 #healthcare #health #socialjustice #publichealth #communityhealth Shayna
Jun 10, 2018 1152 views
I am a HUGE advocate for individual healthy lifestyle management rather than fixing problems with a #pill. My #dream is to help people become their own health advocates. I want to teach people lifestyle modifications including #nutrition, #physical activity, and managing medications. I believe... Are there any jobs that you can obtain after 4 years of undergraduate of public health, or will I have to go to school for a longer time. #publichealth #collegelife #college #degree #lost I am an aspiring surgeon and I absolutely love to help others. However, I understand college can be expensive and that it will take me a few years to grow accustumed to the job. So, is it better for me to wait and settle into the pace of hospitals here or to go and gain experience before I... Emma
Jan 23, 2018 412 views
I'm a junior in high school and have been wondering about internshipping somewhere. For those of you who have, is it really that beneficial?
Where did you internship and do you have any other advice?
#internships #publichealth- #hospital-and-health-care Van
Jan 16, 2018 597 views
I feel like my field is very vague and broad so I want to ground myself in a better understanding of what I can do in my field. #publichealth I'm currently a full time student working at a part time job. I'm currently looking for an internship to work in the public health field, but I noticed that most of them are unpaid and demand a significant amount of dedication. I understand that internships are extremely important for career...
5+ million learners use CareerVillage to get career advice.
About us