Career Questions tagged Dietitian Madison W.
Nov 12, 2019 52 views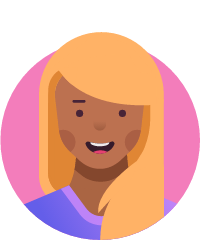 Felicia G.
Aug 06, 2019 67 views Vanessa O.
Jul 27, 2018 166 views
I got my first bachelor's degree with a pre-med intent. After research and soul-searching, however, I decided that a doctor was not the occupation for me. I learned that many of them take few, if any, nutrition courses. It seems as if many medical schools in the US train people to write... Vanessa O.
Jul 27, 2018 114 views
I am transitioning from a high school biology teaching career. I was a biology major in undergrad, and now I am returning to school for a second degree in dietetics. Thankfully, some of my previous courses count toward the dietetics degree....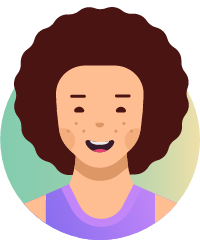 Olivia F.
May 06, 2016 344 views
I know I want to be a registered dietitian but how much school should I really go through? I know I need at least a bachelors but I have always dreamed of going all the way to a doctorate. I just don't know if my future salary will make it worth while. #college #career #healthcare #dietitian... Caitlin M.
May 16, 2016 325 views
Hello, my name is Caitlin and I am going to be a sophomore in college. I know where I would like to live, but what is a good location for a dietitian to live and make enough money for living? I don't want to struggle and I want to be successful. I would love to be a well known dietitian....
#dietitian #career #nutrion #nutritionist #college #dietetics #career-counseling Chun L.
Mar 20, 2017 553 views Mack F.
May 24, 2016 474 views
I really want to become a dietitian, and and an herbalist when I grow up. It seems like a really needed job, and a really fun job. I would love to do it! #health #dietitian... Caitlin M.
May 16, 2016 405 views
Hello, my name is Caitlin and I am going to be a sophomore in college. I just went and enrolled at Kansas state University and when I talked to my advisor she told me that this is a very competitive field. I have gone and job shadowed and I know this is exactly what I want to do. I just need... Christopher B.
Aug 08, 2015 571 views
I am a senior in high school in bell california and I've been looking to a career im a go to a community college first due to grades but i found its much cheaper so im a get my associates degree on nutrition science then transfer out to get my bachelors in the same thing then go and be a... Bryana K.
Mar 20, 2015 513 views
As a dietitian you'll translate scientific information about nutrition into practical advice to help people make health-conscious decisions about food. You'll assess, diagnose and treat diet-related problems and aim to raise awareness of the link between food and health to prevent future...
4+ million learners use CareerVillage to get career advice.
About us