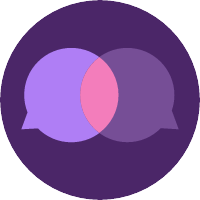 There are several sites on the internet, should you type Best to work Companies in Texas. Also, you can click on to various cities for Best to work companies in XXXX Texas city. In addition, Fortune Magazine offers a listing of best companies.
As to considerations for best to work, the culture of the company is key. Does the company and its executives/managers respect their employees? Is the culture one of honesty (truthful with employees-suppliers-customers), fairness (promote from within), supportive (employee benefits), career oriented(training programs-certificate and/or degree payment support), ethical (provide what the customer or client needs rather than what it wants to sell them).
As you target prospective employers, try to speak with some folks who work there or have left their employment. If the company is local perhaps you can discover where the employees congregate on their off hours (bar, restaurants, gym, et cetera)-speak with them about their perception of the company. Or, perhaps you can identify customers of the company and ask them their views.
In any case, the culture must fit with your personality, your goals and how you wish to be treated.