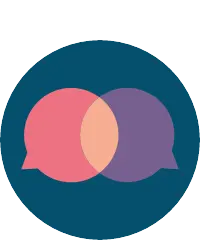 Asked
617 views
Translated from English .
How competitive is the orthodontics field compared to general dentistry or other specialties in dentistry?
#dentist #dentistry #dental #orthodontics #orthodontist
---
Elon, speciality like orthodontics, oral surgery, endodontics, etc, require further education after becoming a general dentist. These programs are extremely extremely competitive. For example, for orthodontics, the programs usually look for candidates who are in the top ten percentile of their class- which is a tough. They also look for a well rounded candidate who have possibly done some research and who are very active with extracurricular activities/volunteer work.

So, to answer your question in short: programs like orthodontics usually like to accept the top, most well rounded, and sincere candidates.

Hope this helps!


Ortho is probably the most competitive residency. Other competitive Specialties include oral surgery and Endodontics. Everyone who graduates dental school is a dentist. But only those who go into specified residencies become specialist. Having said that a general dentist can perform oral surgery Endodontics Periodontics Orthodontics Pediatric Dentistry or any other specialty within Dentistry. Specialist charge more and perform more complex procedures typically. They're also reimbursed at a much higher rate by insurance companies. And some people believe that only specialist should perform specialized procedures. But any general dentists can receive additional training and become certified in various procedures after dental school.
Hello Elon,
I graduated class of 2018. I know for a fact that orthodontics was the number one specialty students chose to pursue from my school. Four students from my class alone went onto orthodontics programs. They are highly competitive as with any other specialty. Most orthodontic programs are three years long.