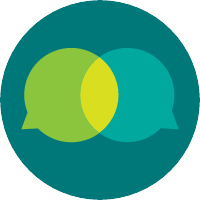 Debbie Gardiner
Digital Technology manager, Regulatory Compliance
Congrats and good luck on your journey! This is an exciting time for you, even though it may seem overwhelming and stressful.

There are many different rankings (and opinions) of engineering schools and the rankings can differ based upon the engineering major and change each year. Some popular sites to look at in your research are:

https://www.usnews.com/best-colleges/rankings/engineering
https://www.niche.com/colleges/search/best-colleges-for-engineering/
https://www.bestvalueschools.com/top-25-ranked-engineering-programs-with-the-best-return-on-investment/

As the others have noted, what is important for you is to find a school(s) that is right for YOU. MIT is always noted in the top tier in all engineering rankings. But is it right for you? Can you get in? Can you afford it? Does it offer the engineering major you want (Electrical, Civil, Aeronautical, etc.)? Academics are certainly important, however, there is so much more to college.

The school rankings are great information as part of your research. I would start with listing what you think you are looking for in a college, in order to narrow down the schools to consider. Big or small? Rural or city? Location/distance from home (further away adds travel costs and limits returning home on short breaks) . Are you accepted to the engineering school as a freshman or do you have to apply after freshman/sophomore year? Do freshman take engineering courses? Is it a four year degree or do students take longer to complete their degree? Does the school have partnerships that open doors for internships and employment after graduation. Financial aid offerings.

I say 'think' because when you visit the school, you may change your mind. Or when you get started, you may change your major (this is totally fine!).
Point 1, my son was considering civil engineering or physics as his major and wanted a rural school. He toured schools in the top rankings and they didn't 'feel' right to him and he got this feeling within minutes of the campus tour. He attended University of Pittsburg (city not rural) and graduated with an electrical engineering degree last year and loved the entire experience.
Point 2, my daughter wanted a school in a city where there was a lot to do and she wanted to be 3-5 hours away (new experience but could come home on short breaks). She chose a large rural school 12 hours away and loves it!