Syed Ferdous
Badges
Following Tags
Tags on answered questions
Active Locations I'm a senior in high school and my two main passions are politics and math. For this reason, I've decided to pursue a finance degree but lately I've been wondering if I should double major or minor in something political related (poli sci/ international relations/etc). Now I'm really confused... Jesus
Mar 15, 2016 1480 views
For those of you who have interviewed people for investing jobs, what are some of the big mistakes that you've seen? I would like to avoid them in any interviews I get in the future! #finance #interviews #financial-services #investment-management #investing #interviewing Arisa
May 30, 2020 875 views
I'm thinking about going into the medical field and I know that it's tough. Even though it'd be a dream to study medicine, I figured that I should be on the safe side and have a backup job I can fall back on if things don't work out. Any suggestions for those kinds of jobs? #job #medicine...
Winchester, Massachusetts #organization #fundraise #nonprofit #funds Polina
May 22, 2020 1383 views
Hello,
What is the recommended number of pages for a resume / CV? The general consensus​ seems to be saying two sides, however, #resume #job-application #job-search #job #career I have heard from many recruiters and people in general that only one side is preferred. What are your thoughts? #professor #networking #university #college #physical-therapist I am a lifeguard also interested in sports and helping people #athletic-training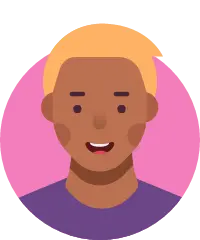 I am going to be studying environmental science at college in the fall. What are the most helpful and necessary skills for someone working towards a career in this field of study? #environment #environmentalscience I am taking summer classes this summer and planning to take more next summer so I can lessen my course work over the school year. During the school year I work part time on campus and my school runs by the quarter system, so I feel like summer classes are a must. That being said, I have left... #tech #computer #programming #engineering #business #information-technology #singlemom #workingmom
Anyone have any advice that could be helpful to getting started? Lihan
May 14, 2020 564 views
Upcoming college senior majoring in Computer Science. Experienced with Software Engineering and Electrical Engineering. #computer #college #engineering #computer-software Nancy
Apr 21, 2020 573 views
What are the pros and cons?
#career #job #IT #Techology #career-path #job-search I have always been interested in speech, debated and politics. I've known for a few years now that I want to go into Politics or become a Lawyer. English is my favorite subject in school. I have very good persuasive and writing skills as well.
#college-major #politics#law #college Read books. Improve your profile in LinkedIn. Talk to family. Study.
#effective #time-management Isha
May 20, 2020 492 views
Working as a content creator, As a stylist and a makeup artist, skilled human searching for a goid job to support my family. #artist #career #job #student