Career Questions tagged Management Consulting I need to choose either investment banking or management consulting ,so that i can select my electives accordingly in my MBA for example if I choose IB(Investment Banking) i would be opting finance related electives if not then I would be taking generalists courses...but i am sensitive to...
Telangana, Telangana, India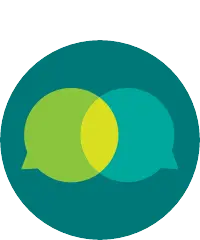 I just started researching about the consulting industry and I am going to graduate with a BA in psychology this fall. I am interested in entering the consulting scene and want to know ways that I can be more appealing to employers. Rob
Jul 12, 2022 336 views
I am a college student trying to decide between management consulting or investment banking. How should I decide and where should I start? I am currently a consulting intern at a Big 4 company and was wondering if getting my MBA degree soon after my Bachelors degree is worth it? I have spoken with so many successful professionals in the firm without one and do not see the ROI being so high. I am currently on an accelerated MBA at... What is the best way to prep for a case style interview at a big four accounting firm? I am studying at UMD - Smith School of Business.
I have 2 years of school remaining.
I have no relevant work history outside of my current internship at a Big 4 firm.
I am shooting for a Management Consultant position. I'm interested in management consulting. How should I prepare for the case portion of interview? I haven't taken any business classes, although I have taken micro economics and macro economics.
#consulting #interviews #case-interview #management-consulting Interested to be a management consultant in the future. #consulting #management-consulting #strategic-consulting #career To #consultants : how did you get to where you are? After you are successful in a field, do you become a consultant to help others? Do you take a second job? #consulting #management-consulting D.
Sep 25, 2017 779 views
I have background in teaching and worked a private equity role this past summer. I'd love to find a role that combines these two interests and was thinking that education consulting could be a good fit. Any personal experiences or tips would be great to hear! #education #consulting... mean
Oct 25, 2016 3765 views
I was wondering what is it about? #business #information-technology #japan #it #business-analysis #web-development #information-systems #management-consulting #mis
Egg Harbor City, New Jersey I have worked as a tax preparer for 6 years at a small boutique accounting firm. My experience includes small business consultation from company registration to licensing to dissolution. I am currently obtaining my Masters in Finance and plan to sit for the CPA license. Any advise to make the... Aukai
Aug 09, 2016 1175 views
More so for next summer, I would like to intern at a consulting firm so that I might learn about what it takes (experience and education wise) to come back and get a job post-degree. #business #higher-education #consulting #management-consulting

David
Aug 02, 2016 2239 views
I'm a second year student majoring in English/Economics at Stanford University, and I'm interested in learning more about consulting/figuring out if its a good professional fit for me. #business #consulting #business-analysis #management-consulting
South Pasadena, California Aukai
Jul 22, 2016 1362 views
I am currently taking a business management course at Oxford and we have been talking about consulting. We have practised consulting with case studies, but not really discussed what it takes to become one professionally. #business #business-development #consulting #management-consulting...
5+ million learners use CareerVillage to get career advice.
About us