Career Questions tagged Singlemom Rachael E.
Jan 23, 2020 361 views
21 votes
18 answers
Active Jun 04, 2020


Baltimore, Maryland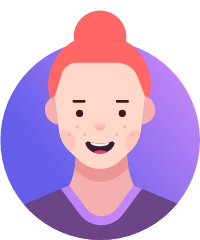 Aimee M.
Nov 22, 2019 193 views
I am naturally a very ambitious person and plan on taking a full course load, continue working my full-time job, and parenting my daughter as a single parent. Is this massively ambitious, or do-able to some degree? I currently work with the IDD community and am looking to become a behavior... Laura W.
May 23, 2018 292 views
I am currently a pharmacy tech and I am going back to school to become a pharmacist. I am also a single mother so flexibility in schedule is important to me? Which companies offer the best benefits and salary with flexibility in schedule? #pharmacy #pharmacists #benefits #flexibility... Sophia S.
Jan 13, 2018 393 views Sophia S.
Jan 13, 2018 268 views Heather S.
Jan 18, 2018 235 views
Starting a new life at 40something I would like to focus on the degree I'm pursuing and be successful in the career path that I chose, Health Information Management. I've been seeking scholarship opportunities to help with living expenses since most jobs I've interviewed for can't work with my... Rayonna S.
Jan 18, 2018 318 views