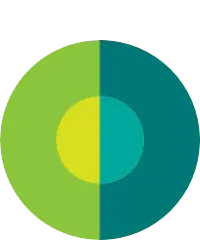 353 views
How do architectural professionals create models and other media with recyclable materials?
Models, sustainability, resourcefulness.
#architecture #architect #sustainability #environment
#JULY2020
---
Do you mean physical models in an office? A lot of what we do is digital besides model making. This is a great question because I know personally we don't strive to use recycled materials in our model making especially with the expanding use of 3d printers. We do reuse objects/materials around the office depending on what kind of ideas we are testing out.
Hi! I think it is great that you're thinking about this - the more people approach projects with a sustainable mindset and end-of-life consideration the better. I asked my friend who was an architect in Dallas for many years and is now designing interiors in LA and she said that most of the time, when a model is created, it's often meant to last for a long time, so the goal is actually to keep it from any waste stream. In these situations, an architect would likely want to select a material that has good quality and will holdup over the years, rather than looking for something recyclable.

Here's my input as a sustainability professional:
Recycling is always better than throwing something in the trash, but it still has some less desirable environmental impacts and is pretty resource intensive. So picking a recyclable material like cardboard or chipboard is an option. But there are a lot of other ways to promote sustainability in design:
-Focus on selected recycled materials - purchasing recycled materials participates in the circular economy and promotes recycling overall.
-Purchase material that is responsibly sourced - look for certifications like FSC and FSI and do some background research on suppliers to make sure they have efficient production processes and social programs (like fair labor practices and wages). You can also find alternative materials, like bamboo, that are easily grown and have minimal resource requirements for growth.