Updated
Translated from Portuguese .
503 views
como posso comecar a ser profissional
how can i start to be professional
#economics #information-technology
---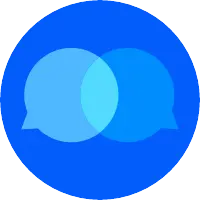 Rodrigo Drummond
Presales Solutions Datacenter Architect
Brasília, Federal District, Brazil
There are several ways that employees can show that they are committed members of their team, including: Take your work seriously - be prompt and attentive, particularly in meetings!
Stay fit for work - look after your health and wellbeing
Be reliable - do what you say you will do when you say you will do it
Embrace feedback - Ask for it if it is not given and make efforts to respond to it
Show commitment to personal development - Actively learn new things
Communicate professionally - Verbally, digitally and especially on social media.
To start to be professional, build your resume, linkedin, and professional profile. Find skills and certificates relevant to your field in order to develop yourself. Network with people who have similar goals to you and keep up with these connections.
Get business professional clothing for interviews, create a resume from online resume templates, create a LinkedIn account, and network for jobs.
First of all, you need to understand that you don't need to work or receive a slip oR compensation to be professional. You can start being professional at school, behave correctly at classes, being responsible on your assignments and activities.

I recommend you to explore in your university additional resources or courses that can give you a glimpse of the world once you graduate. Also, you can start searching some internships or partial jobs where you can earn some experience and learn professional best practices.

Something very good you can do is to start creating a Network, build a resume, make a LinkedIn profile and acquire the hard and soft skills you need to thrive in your career.
Firstly, this question can be answered in 2 aspects : 1. How do you perform to be a professional? 2. You do you gain the professional qualification of the career?
For both aspects, you have to acquire required knowledge and skills from the college and practise it.
During your practise, you can demonstrate your professional skills, behaviour, etc. Also, you have to have an professional outlook in front of your colleagues, customers, etc. This addresses the first aspect.
For the 2nd aspect, there are professional bodies in the different industries to recognize the professionals who practise in the industry. They usually require to have minimum academic qualification, years of experience, etc. Some of them may require to pass certain examinations. You can do more on the particular industry profession bodies.
Hope this helps! Good Luck!

Everyone has to start somewhere. Getting a mini-job or doing internships can get you started. The more experience the better it is for your development. Being polite and forthcoming with people is always a great step into the right direction.
Start getting into informational interviews with professionals in your field you are interested in.
Get on LinkedIn and expose yourself with a professional profile and have conversations with people.
Do a search for "Career Management" books, videos, etc. I took a class by the same title and it has helped me manage my career to this day.

Also do some searching books, YouTube, etc. on personal grooming, fashion, and self-care. You'll want to balance your focus on managing your career and managing yourself. Learning how to behave like a profession, dress like one (even on a budget), and your continual education (which doesn't end at getting the job). These all start from the same starting point, you learning how to improve yourself to be the best possible version of yourself that you can be.

Work hard, take on the jobs no one else wants (without complaining), and always be positive....you'll go further than ever thought possible.
I would agree with the other responses here! Definitely start building you professional network by attending seminars/events put on by companies. Connect with professionals on linkedin - you could even apply filters to connect with individuals that are from your hometown/went to your college. I would wear a nice top for any virtual interviews you may have and be respectful to any individual who is taking the time to help or mentor you. It is best practice to send a thank you note after interacting with someone new to thank them for taking the time to meet with you. Being polite and respectful to others goes a long way.