Viewed 46 times
Are there many people who have chosen graphic design?
---
Yes, and there are so many facets of graphic design between web, motion, fashion, and print. Almost every product you buy has some form of graphic design between marketing, advertising and the physical product.
Kathryn recommends the following next steps:
A next step could be figuring out which facet interests you most to pursue.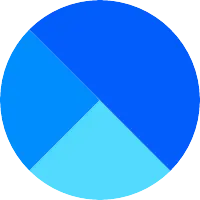 Michael Haarstick
25 years of hard work and getting it done. Let me help you.
There are many people who choose this career every year. Even though you may not know any, there is still demand for graphic design in websites, applications, and many other fields.


Definitely! There's a whole lot of graphic designers out here, and still lots of demand for more! It's a very broad industry where you could be building websites, logos, creating ads or marketing materials, packaging design, merchandise design, all kinds of things. Pretty much every business out there needs SOME form of graphics work done in order to function and so the demand is always there, yet it's still a small enough industry that many designers in the same city may know each other or at least of the companies/design firms that they work for.