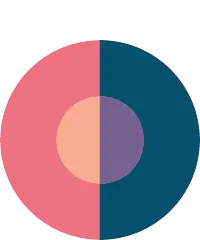 Asked
191 views
Translated from English .
Will video games affect my future?
I play 4-6 hours a day of League of Legends.
---
Make a schedule for your daily task and find out how much time do you have at hand to play the game. Do not do it at the expense of your studies, health and family time. One suggestion I can give is to consider doing a live stream of your game (only if you like), however make sure you do it only for the time that you have at hand.
Hi Victory,

It sounds like you are devoting 28 to 42 hours a week to League of Legends, which means you are devoting either half time work or a full time work schedule to video games. So looking about it one way, you already have a possible full time job playing video games, and you're now possibly looking for another job.

I hope that you are spending this time towards something that you can make a career out of. Are you looking to become a professional video gamer? Are you good enough to be in the top ranks for League of Legends player? If so, maybe you should spend more time and really try to make a career out of it. Or perhaps you're someone who can (like what Punnet said) become a streamer? Though, I must say, I think it's very difficult to make a career out of being a streamer; you'd need to be a very creative and entertaining individual to make a career out of that.

Otherwise, I would like to encourage you to perhaps find why you seem so drawn to video games. Are there pains in your life that you're masking by playing a strong hero in a game? Does feeling powerful make up for the powerless you have in your life? It may take a long time, but with help from others, perhaps you can figure this question out for yourself, and then take steps to address it. Maybe you'll find yourself not needing to play video games so much because you've found other joys in life.

I wish you the best Victory. Let me know if I can help answer any more questions!

--
Dexter
Hi Victory,

As long as you are able to get your important tasks done such as school work, personal items like laundry & cleaning, time with family and friends, etc then playing video games is fine. As someone else suggested, you can consider a career in the video game field since it's something that you really enjoy. This could include being a live streamer, a video game designer, etc.