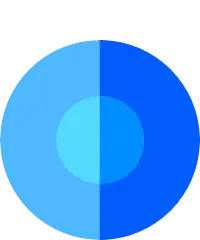 Asked
160 views
Translated from English .
Can welding be a fun hobby as well as a career?
When getting into welding do I have to think of it strictly seriously and as a career that I'm single mindedly pursuing, or is it fine to also think of it as a fun hobby?
---
Welding is rewarding in so many ways. Also depends on what part of the country you live in. Aerospace welding. Underwater Welding. Repair cars. Weld parts for a submarine. I can go on and on. I weld things that go on a kitchen table to a Blackhawk helicopter. If you take it seriously you will never be without a job.
Joseph recommends the following next steps:
Welding is a fantastic hobby because with the right skills and knowledge you can create almost anything that your imagination can come up with. Keeping safety as the main focus you can create expressions in art that can be very powerful or just something useful around the house that does something specific that you can't find in a store or that hasn't been invented yet. Keeping an open and creative mindset when you want to create or improve something you already own are going to be the first projects that you take on as a hobbyist, tinkerer or employee in industry.
Daniel recommends the following next steps: