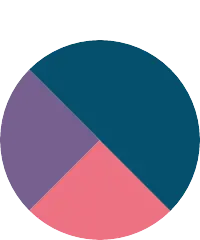 220 views
what is the most vital part of coding or software development that will help me branch into other areas?
I've did java and c++ a little, but i want to know more coding languages.
---
As others have stated one of the most important things is to learn the structured concepts of any programming language. Understanding the language concepts as well as how the language processes input data, tables, databases, ect. in order to produce the the desired output that will benefit the intended audience. Once you have an understanding of "how concepts" of software languages then you can apply those concepts to meet the desired project requirements. Understanding how to apply these concepts will allow you to build a foundation that could be used in other technology-related areas such as System Design, Database Admin, Business Analysis, etc.
In my career, I have found that learning "how to learn" languages is far more useful than being an expert in any of them. Java is very common now, but there is still C, and many others out there, too. Language is almost always driven by the environment in which the finished product runs, so knowing C++ isn't directly applicable when coding on the Salesforce platform, for example. Knowing Java is useful there, but you also have to learn their proprietary data structures and Apex. So learning how to learn - and especially how YOU learn best - will serve you well. Some people prefer structured learning paths with lessons that gradually build on concepts. I have always preferred to have a task to accomplish, and learned by figuring out how to do it. My approach is not the shortest path to expert level, but it does get needed things done pretty quickly, and as I do more things, I learn more details.
Having written software for 20+ years, I suggest following:
1) If not written insist for the Functional/Design Specifications. Follow what is spelled out when you start coding.
2) The basic rule is to develop what is specified/expected. Otherwise it is GIGO - Garbage In Garbage Out.
3) Always write modular code and document well. Never write "write only" code, ie the person who wrote only understands it.
4) Finally, a well structured code is easy to debug. Never rush - slow and steady wins the race. Spend time to write good code so that you spend less time debugging.