Asked
147 views
Translate
Translated from English .
School Counselor 101
I am interested in getting advice on how to become a school counselor. I am interested in behavioral health and social emotional learning for students.
---
Hi Hydeia,

I checked with a friend of mine who is a school counselor (in Massachusetts) and this is what she told me. I'm not sure if this is exactly what you were asking but I hope this information is helpful. Here Bachelors was in recreation and sports management. To be licensed as a school counselor she thinks every state you have to have a masters degree school counseling and then whatever additional credentials to your state department of education sets forward.

She said that states can have their own licensing guidelines for school counselors but there is a national organization that provides recommendations it is a ASCA - American school counselor Association…. And then each state should have their own smaller state agency like in Massachusetts it's MASCA, and that organization works with our department of education on school licensure guidelines.

Her best advice is that the bachelors degree and the field does not necessarily matter but if you know your long-term goal is to get into a Masters program you would want to make sure that you are getting in the prerequisites so a related field could be helpful like psychology. And then complete the masters program which similar to student teaching would involve internship hours in Massachusetts it is a full year 650 hour unpaid internship.

I hope this helps you and I wish you the best!

Molly
Hi Hydeia:

School Counselors help students develop academic and social skills and plans for after graduation. Career counselors and advisors help students and other clients develop skills, explore an occupation, or choose an educational program that will lead to a career.

■ HOW TO BECOME A SCHOOL COUNSELOR ■

School Counselors typically must have a master's degree in school counseling or a related field and have a state-issued credential. Some states require licensure for career counselors and advisors.

Nearly all states and the District of Columbia require school counselors to have a master's degree, which is typically in a field such as counseling or psychology. Degree programs teach counselors the essential skills of the job, such as how to foster development; conduct group and individual counseling; work with support systems, such as parents, school staff, and community organizations; and use data to develop, implement, and evaluate comprehensive counseling programs. These programs often require counselors to complete an internship.

Some employers prefer that career counselors have a master's degree in counseling with a focus on career development. Career counseling programs prepare students to assess clients' skills and interests and to teach career development techniques. For career or academic advisors, employers may prefer candidates who have a bachelor's degree and work experience.

Master's degree programs in counseling usually require students to have a period of supervised experience, such as an internship.

Best of luck to you as you continue your research!


Sheila recommends the following next steps:
How to Become a School Counselor • https://www.bls.gov/ooh/community-and-social-service/school-and-career-counselors.htm#tab-4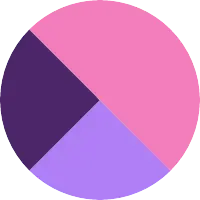 Awaritoma Chigbufue
Organising Training program and event management. Virtual assistant and Freelancer
Hi Hydeia,

Becoming a school counsellor has wonderful opportunities and great rewards. School counselors across the country are enjoying the perks associated with being an integral part of our education's future. Sooner than later school counselors will play a more pivotal role in the creation of curriculum, the design of educational programs and the continuing education of teacher and other professional staff.

To become a school counsellor, most states require you to earn an advanced degree in school counseling or a related field before you are eligible to apply for certification.

In addition, if you have not completed your undergraduate degree, you will want to first earn your bachelor's degree in psychology, counseling or a related field.

If you have already completed your undergraduate education, you will need to earn your Master's degree in school counseling (or in some states, you can simply have a Master's degree in a related field)

Becoming a school counselor is a process every individual can benefit from regardless of profession. The skills acquired as an individual becomes trained in the school or guidance counseling profession are a mental tool shed of powerful, motivating concepts.

From human growth and development theories to implementation and analysis of theories in the development of curriculum, school counselors can immerse themselves in student psychology and witness the effectiveness of new learning solutions in action.

You have taken the first step toward becoming a school counselor, so don't stop now! Contact schools with school counseling programs and speak with representatives who can give you more information. It is also encouraged to speak with school counselors in your area by contacting local school districts.

I wish you good luck in your future quest on becoming a school counsellor.

Being a school counselor requires an education degree and a counseling degree. Before choosing this, I would sit down with your own school counselor and talk about the job with her/him - joys, demands, schools to attend. You have a great opportunity and responsibility with this job - guiding students as they take important steps in their lives toward the future.