Sheila Jordan
Badges
Following Tags
Active Topics
Active Locations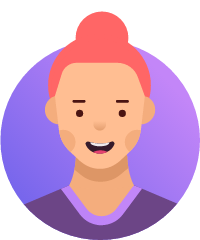 DejaCodman2 .
Oct 10, 2012 2278 views Sofie C.
Mar 12, 2014 1627 views
I am a current junior in high school who is very confused about scholarships and how to pay for colleges. People have told me that I need to apply for them in junior year before applying for college but others tell me that I need to wait until after I submit my college applications. Can someone... Sofie C.
Mar 14, 2014 962 views
I am current junior that attends a high school where we as students learn the content from internet resources and not from a teacher. This makes me really sad and afraid that what I want to become when I grow up will not exist anymore due to the new technology and computer-based learning.I love... Shaik J.
Apr 29, 2016 1160 views
28 votes
11 answers
Active Sep 05, 2019


Hyderabad, Telangana, India Kelly J.
May 02, 2016 2343 views
I am in high school and have a really hard time staying organized. Especially when it comes to doing big projects or studying for tests. I'm trying to find out what others have done to stay organized in school or a job. Do you have recommendations on technology tools/programs I should use?...
12 votes
12 answers
Active Feb 19, 2020


New York, New York Cristy R.
May 05, 2016 479 views
It's my first year, I have many scholarships but i am not devoted to a certain major. Should I just choose one or should I figure it out once I get there.... Kay J.
May 05, 2016 620 views
I want a career in STEM (not sure what yet, exactly) and I heard a good thing for me to do is attend conferences and events related to STEM education /careers to learn more about my options and to meet new people. I live in Michigan, and couldn't find many events for high school students in the... Robyn C.
May 05, 2016 2128 views
I've known which school I wanted to go to for forever, but I still feel a little guilty not applying anywhere else. I get all this mail and I'm like, "Sorry, you never had a chance." #college... Mallorie S.
May 06, 2016 872 views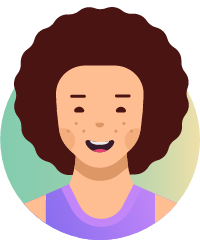 Camryn H.
May 06, 2016 811 views Susanne B.
May 11, 2016 1263 views
I have never been away from home for very long. I am a home body. I am anxious, but I am also very nervous. I just wanted to know if that was normal and if you could share your own personal experiences. #college #human-resources #help #life-coach... famina F.
May 13, 2016 621 views Harley W.
May 13, 2016 729 views Chanel P.
May 13, 2016 608 views
I am asking because a lot of these student loan forgiveness programs are scams. It is very hard to pay off my students loans and make a living for my self and my son. I went to college to earn more money and have a better living. Now it just seems like a big scam because not only am I... Tomi L.
May 14, 2016 712 views
I want to be able to see the world, but with a degree behind my back. What is a good career (well paying job) that will pay me to travel? #travel #traveling...