Career Questions tagged Goals Trinity H.
Nov 24 79 views Heaven H.
Nov 05 51 views
I'm a 9th grader but I can't seem to reach my goals yet. And I want to be a nurse. I always wanted to be one. Why I like that job because it just for some reason I would like to be a nurse. I don't know why yet. But right now I would love to ask for your advice. About goals and nurse and all... Shantrell A.
Oct 02 75 views
My goal is that I want to be successful at life, at my achievement, and goals because that what it take to be successful. #artist #goals... Shantrell A.
Sep 18 77 views
My name Shantrell and I want to know what are the challenge and goals you had to face. #goals...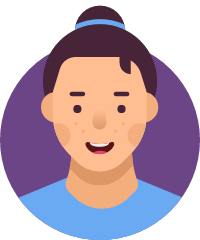 Kilulay D.
Nov 07, 2019 118 views
I'm will to go do anything it takes to reach the certain goal in life.... Austin T.
Apr 16, 2019 129 views Galyne H.
Aug 30, 2018 187 views
I would love to have a career in this field and willing to do everything it takes.... Joshua H.
Jan 16, 2018 322 views Tierra J.
Jan 16, 2018 319 views Leyton L.
Apr 11, 2018 234 views
I have always dreamed of becoming a home builder back in Texas, but I worry because of the economy can change and knowing real estate can be a gamble is definitely risky. It is a goal of mine and I will strive to achieve it even though the market can crash at any time. #homes... Christina X.
Mar 19, 2018 406 views
My parents always pressure me to aim high and get a good job that pays me well. My dreams are to become an idol, singer, dancer, actress, model (mainly more into the entertainment industry which is really hard to get into). My parents do not agree with my dreams and rather have to go into...
#marketing #goals #celebrity #business #music #modeling #motivation #career #dreams Jessica Joy S.
Jan 16, 2018 316 views
People usually only think of the end point of whatever goal they make. For example: Let's say Lisa wants to lose weight but all she is thinking about is what she'll look like after the weight loss, she isn't actually thinking about all the dieting and exercises she will need to do in order to... Shanice N.
Jan 16, 2018 367 views Heidi K.
Jan 15, 2018 203 views
I have a 4.0 GPA and got a 1220 on the PSAT. I'm working on my score to improve the result on my SAT, but I believe mostly it's because I haven't taken Algebra II yet. I am taking extra classes during the summer. Am I aiming too high? #california #goals...
4+ million learners use CareerVillage to get career advice.
About us