Career Questions tagged Interests 4 answers
Active Jan 28


Fayetteville, North Carolina Colleges always ask prospects for their top interests and expect them to know which field they would like to study in. Unfortunately, the majority of students have no idea what they are truly interested in or have a passion in. This being said, how can study better prepare themselves for the...
2 answers
Active Apr 10, 2018


McLean, Virginia 4 answers
Active Sep 10, 2018


Johannesburg, Gauteng, South Africa I am interested in studying criminal justice and want to become a homicide detective, and have watched tv shows that have intrigued me by what happens and how hard they work and it looks fun. #criminal-justice #criminology #detective #interests...
1 answer
Active Jul 21, 2017

Boston, Massachusetts The notion of "do what you love" is a common idea behind a lot of answers, but I was wondering what should be the extent of this advice as relevant when you are first entering the job market verses when you are more experienced? #career-path #job-market...
11 answers
Active Jul 21, 2017


Redwood City, California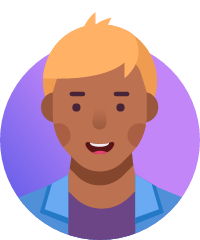 I am a high school senior and even though I do not know what career I wish to pursue, I want to make sure that I am doing something I love, while still being able to comfortably support myself. I guess I would just love to hear different perspectives on your career and how you keep the balance...
3 answers
Active Jul 21, 2017


Redwood City, California I am currently a junior in high school and have recently decided to major in Economics in college, I have heard a lot about minors, but I still want to learn more about them. For example, do you get degree for taking a minor? Do you have a lot more classes if you take a minor? But most...
#college-major #courses #college-minor #degree #interests #resume #jobs #learning
2 answers
Active Jul 21, 2017


San Jose, California
3.5+ million learners use CareerVillage to get career advice.
About us