Career Questions tagged Liberal Arts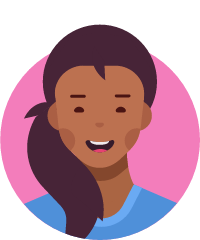 Abigail S.
Mar 06, 2019 162 views
I have several interests in fields of STEM as well as liberal arts, and I would appreciate advice on whether a double major is a reasonable way to fulfill both those aspirations. #liberal-arts... Jazmin L.
Apr 08, 2018 324 views Amy Z.
Jul 04, 2016 423 views Amanda L.
Mar 20, 2018 376 views Emelia C.
Jan 16, 2018 257 views
With dual-degree programs and different partnerships at colleges, I'd like to know more experiences in getting an engineering degree at a liberal arts college. #engineering #liberal-arts... Leela K.
Jan 10, 2018 220 views
I am a freshman and really like the subjects that go under liberal arts. I want to do my undergrad in liberal arts but I know that I can't really make a living out of it - I'll have to do something with a grad degree. What kind of professions stem from liberal arts? #liberal-arts... Sabina B.
Dec 31, 2017 439 views Sabina B.
Dec 31, 2017 347 views Andrea K.
Sep 01, 2017 3246 views Bridget S.
Apr 11, 2017 618 views Bridget S.
Apr 11, 2017 923 views Nada D.
Jan 02, 2017 710 views Nada D.
Jan 02, 2017 662 views
I understand what visual arts and all that kind of stuff is but most universities near me are classified as liberal arts institutions. If the meaning is anything like visual arts then why is there business and science and other majors that would have nothing to do with that? #college... Mariel W.
May 19, 2016 585 views
I am currently attending a small private liberal arts school in Ohio, and while I believe that my education will be very useful, others tend to think that these degrees do not mean as much and are not worth as much as public university degrees for example....