Career Questions tagged Doublemajor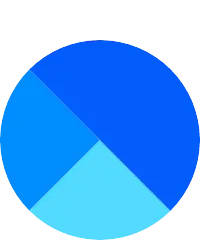 Emely
Jan 14, 2021 386 views
I'm in my second year of college. I am taking architecture major but I am concerned that it would be difficult for me to find a job in the future. Architecture consumes a lot of time, but I could manage to spend 2-3 years more if it will help my resume, and find a better job. Considering... Aniya
Oct 15, 2020 1935 views
I'm a senior, and by the time I graduate high school, I will have an AA degree. I'm thinking of a career in fintech, but I'm not sure. I do want to study finance, and I'm interested in technology. #major #college #high-school #career #finance #informationSystems #technology #doublemajor... Kurt
Jul 16, 2020 505 views
I'm a rising senior and I am thinking about becoming a physician assistant. I have been playing french horn since 6th grade and also have a big interest in medicine. The problem is that I am not sure if I should double major in music and mcb or just microbiology. I want to have enough time... RACH
Apr 03, 2020 437 views
#psychology #college-major #major #doublemajor
Kathmandu, Central Development Region, Nepal #computer-science #math #math #college-major #computer-science #college-major #physics #college #doublemajor
Fredericton, New Brunswick, Canada K
Sep 11, 2018 1202 views
So, I'm a senior in college & I'm now questioning all of my life decisions. Don't get me wrong, I LOVE psychology. But I'm just now realizing throughout the years I've always had such a strong passion for nutrition & I don't know what to do. My original plan was to go to grad school... #college #advice #doublemajor #firstyear #freshmen # #english #education #doublemajor Maria
Jul 18, 2018 623 views
What would look better to an employer and which is less hectic? #majors-and-minors
#doublemajor #minor I really love acting and singing, but I figure I can always do that as a hobby without training, and I will need a degree to get a job in a history field.
#musicaltheater #history #doublemajor Tayler
May 10, 2018 1365 views
I have been thinking about double majoring in computer science and accounting my freshman year of college, but a few colleges I have looked into say they do not allow computer science majors to double major. The college I have chosen will allow it, however, I do not want to put my health at... Cole
Jan 18, 2018 715 views
I am a very hard worker and will do anything to get my work or job done however, I am also a person to get very overwhelmed and stressed out because of it. Would double majoring be worth my time and stress or should I try to stick to one major?
#WhatDoIDo
#doublemajor
#collegelife
#ImExcited Talia
Jan 10, 2018 1371 views
I'm in 9th grade and I want to go to Med school, but I also want to major in singing. What are some obstacles that come along in double majoring and how long would it take to complete both degrees?
#medschool #doctor #vocalist #music #doublemajor #biology #college-major #academic-advising Andrea
Sep 01, 2017 4966 views
Looking for something to double major with my IR degree. And not a language, I'm already minoring in French.
#internationalrelations #doublemajor #college-major #degree #liberal-arts
5+ million learners use CareerVillage to get career advice.
About us