Career Questions tagged Helping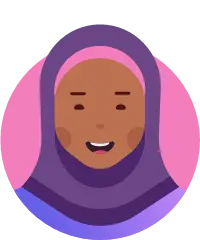 Middle school student that loves to help out the community.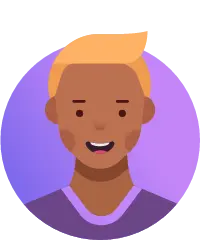 I like working with my hands and helping others. #Helping I was once in Foster Care before and I watched movies about foster parents and plus i know someone that is a foster parent and i just want too know what are the qualifications in becoming a foster parent I want too care for others to. My name is Jozlyn Johnson and I just turned 18 on Monday... Maria
Apr 08, 2020 669 views
I'm a student from Brazil and next year I will join an university. I wanna do the International Relations course and in the future work in the UN with human rights, traveling all around the world and helping others. #career #International #Travel # #job # #work #work #humanrights #humanitarian...
Belo Horizonte, State of Minas Gerais, Brazil Belle
Feb 11, 2020 332 views
I love learning about rainforests. I used to make little rainforests and show it to my class. I wanted to learn what the steps for helping the rainforest. I want to help out. #rainforest #saving #helping #forestry #ecology #college #registered-nurses #nurse #nursing #professional #healthcare #nurse-practitioner #medicine #helping My name is Bryanna and im a junior in high school and i was looking at becoming a therapist in the future but i just need to know what i can do to help me get that done and what extra steps i need to take.Im a very friendly person and i love to help people out. #therapist #future #helping #therapy I am excited about beginning the second quarter of my life, however, the aching fear is always scratching my back. I am scared to go to many places because I do not want to deal with racism but I know I have to encounter it one day. I know my first reaction will be to cry but I want to be able... I want to start a charity organization that aids in funding the less fortunate, homeless, less developed countries etc. what are some steps that I should be taking I order to start one? For example will I need legal work, lawyers, a large social media platform and donations to start the... My future goals in life are to complete my college egducation and get my Bachelors degree, get into graduate school and work my way to become a Clinical Psychologist. These are the biggest life long goals that I have set up to complete, and I am working immensely on trying to achieve them all.... jacky
Jan 03, 2018 557 views
i asked this question because i want to know how to help the people in need of a lot of things and help them sucsced in life and put a smile on their faces. also because they deserve a lot of help and i want to help them. #helping Ann
Oct 13, 2016 616 views
I am a junior girl I'm high school. I have been given the opportunity to go on a mission trip to Africa, however it costs over $3,000. I love kids and need help thinking of ideas to raise money for this trip #helping #others
5+ million learners use CareerVillage to get career advice.
About us