Career Questions tagged Clinicalpsychology Emma
May 19, 2021 459 views
Hi! I am a junior in high school who is planning to major in psychology. I was wondering what a typical day looks like for a clinical psychologist. What is the work environment like? Can you have a private practice? Also, what are the typical responsibilities that they must uphold? #therapy... Emma
May 19, 2021 313 views
Hello! I am a junior in high school who is planning to major in psychology in college. I was wondering which specific job would fit me best. I enjoy working with people one on one, and I'm not a fan of a large group atmosphere. I enjoy helping people, and being a support system for them. Also,... I'm currently in school to become a Clinical Psychologist. I'm reaching out today in search of additional information about my career choice. I would love to hear about any additional advice or information you might have about the academic path to becoming a Clinical Psychologist or your... I am in the process of requesting my professors for a letter of recommendation for the Clinical Psychology Ph.D. programs I am applying to. I am curious if professors send the same letter to all graduate programs you are requesting them to send a letter to. #student #graduate #professor... I am currently applying to Clinical Psychology Ph.D. programs, and I wanted to know how many letters of recommendation are too many to ask for from professors? #student #psychology #application #clinicalpsychology #graduateschool #professor #students #graduate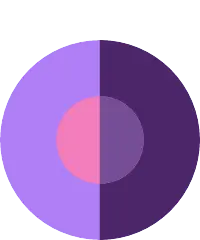 Devon
Oct 12, 2020 391 views
What are the top APA accredited PsyD programs in the US. #PsyD #psychology #psychologist #schools #apa #doctoral #programs #clinicalpsychology
Thanks!
Best,
Devon I am an aspiring clinical psychologist and have been doing research on private practice. I've read on how it gives you more freedom in setting your own hours, more control of your clients, and more independence as a business. I've also read on how it requires alot of your own resources,... I am about to start a doctoral program in clinical psychology. Everyone is telling me that an emphasis and dissertation focus on military veterans, can lead to a better practicum and internship placement with the VA, which apparently is on the higher earning spectrum in terms of clinical... I want to go into the field of clinical psychology and work in a hospital setting. However I am trying to figure out the pros and cons before I make a final decision. #psychology #hospital #clinicalpsychology Currently, I work as a Behavioral Therapist. Would this be a good way to get my foot into the clinical aspect of the psychology field? #clinicalpsychology #psychology #mental-health-counseling I want to start a charity organization that aids in funding the less fortunate, homeless, less developed countries etc. what are some steps that I should be taking I order to start one? For example will I need legal work, lawyers, a large social media platform and donations to start the... My future goals in life are to complete my college egducation and get my Bachelors degree, get into graduate school and work my way to become a Clinical Psychologist. These are the biggest life long goals that I have set up to complete, and I am working immensely on trying to achieve them all....
5+ million learners use CareerVillage to get career advice.
About us