Career Questions tagged Animal Work I've always loved animals and I am interested to know which colleges are best for animal lovers- marine biology, zoology, animal behavior, animal science, etc. on your journey of being a vet, was any one there to support? Swara
Dec 11, 2022 124 views
As someone who loves animals and hopes to work with them, I am considering pursuing environmental studies. I am aware that environmental science/engineering tend to be more reliable when it comes to jobs, but environmental studies interests me the most, so does working outside and actually...
Mumbai, Maharashtra, India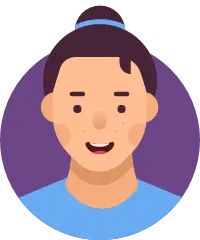 #zoology #i love animals #wildlife-biology #animal-work #it's a must jenna
Jan 10, 2018 1960 views
I'm just wondering if animal sciences is a good field to get into when I go to college and pursue a career in after college and to see what I would enjoy (and dislike) about working in the animal sciences field. #animal-science #veterinary #zoology #animal-behavior #animals #animal-work... my future plans includes attending college and obtaining a veterinarian license, but after all this time working toward my goal I would like to know how long I will be searching for my dream job, and if anyone has had anything life changing such as moving away or something that uprooted your... Ilana
May 20, 2016 793 views
I'm going into Ecology & Environmental Biology, and I'm wondering how much schooling I will have to do to do the work I want to, which right now resembles that of Jane Goodall. #biology #environmental #wildlife-biology #ecology #animal-work Ilana
May 20, 2016 1038 views
I'm going into Ecology & Environmental Biology and I love working with animals on the field and studying animal cognition in the wild or at a sanctuary. However, it seems to me that professionals in biology often spend their time analyzing data in the lab or writing grants, which I would... Lisa
May 18, 2016 885 views
My name is Lisa, I always wanted to work with animals in some form maybe not as a veterinarian, but taking care of animals in danger or to help house pets find homes. I only know about shelters but not exactly where or what I need to be able to continue on the path to stay involve with them. Im... Irene
May 10, 2016 777 views
I'm looking into this career and want to know if I need to take this. #veterinarian #animal-health #veterinary-technician #animal-work #animal Irene
May 10, 2016 1433 views
I love animals and I want to be able to work with them. #animal-health #veterinary-technician #animal-work #animal Hayley
Jan 28, 2016 1289 views
I would love to be a vet! I love animals but, I want to know it this is a good paying job. #veterinary-medicine #animal-work Dylan
Dec 11, 2014 1512 views
Throughout my academic life I have always taken an interest in the sciences and the study of the natural world. For my junior year in high school I have enrolled in advanced placement environmental science, but the animal world has always captured my attention and I am curious what curriculum I...
Wilmington, Massachusetts
5+ million learners use CareerVillage to get career advice.
About us