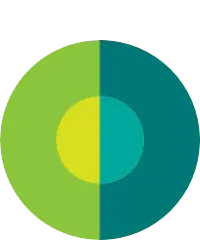 Updated
Translated from English .
253 views
3.can you describe a typical work day? #cybersecurity
I'm Interested in knowing how a typical day as a cyber security specialist would be like.
--- Wayne Archibald
Principal Cybersecurity Analyst here to share knowledge!
Hi Dale. Cybersecurity is a wonderful field with great demand and rewards. If you like working alone, there are plenty of IT and cyber security professionals who choose to be self-employed. Because technology is often outsourced and consulting is commonplace, there are plentiful opportunities to work independently as a self-employed professional in the cyber career space if you so choose. However, this may not be easy if you have limited work experience.

Depending on your role, there is no typical day in this field. You have to be fluid, adaptable and willing to change gears based on business and/or customer needs. A typical day is 8-10 hours made up of customer development, technology learning, relationship building and problem-solving.

Good luck!
You'll work with a team building projects and solving security challenges. This may require using various technology like Operation Systems, Security software, monitoring networks, and performing maintenance tasks - no day is the same. Get to know the field by taking classes and reading books. Work will involve using what you learned in both.

Edmond Momartin
Technology Security & Compliance @AT&T | MBA Infosec | ISSA-LA OWASP-LA ISSAEF Board
Hi Dale,
Depends on which branch of cybersecurity, but in general some tasks/projects are routine, others require analysis, and critical thinking skills to produce a solution. Basically sometimes the day seems to drag on forever, and other times you can't wait to go back to work to continue analyzing the problem.

You can find out a lot through internships. You can also attend monthly meetings of local infosec related non-profits it will give you a great opportunity to network and ask these questions directly from attendees, most of whom are professionals in the field. ISSA (issa.org) and OWASP (owasp.org) are two of prominent ones that have local chapters in most metropolitan areas. A lot of chapters also meet virtually, so you can try those as well.

I can't tell from your profile which branch of cybersecurity you might be interested in, so I'd suggest pursue that first. Below is a good description of cybersecurity Specialist job. It's from a Cisco website and they even offer a free course.

https://www.cisco.com/c/en/us/products/security/what-is-a-cybersecurity-specialist.html#~become-a-cybersecurity-specialist
Edmond recommends the following next steps:
Take a free course of watch YouTube videos to figure out which branch of cybersecurity you're interested in
Attend monhtly meetings of local chapters of ISSA or OWASP
Looke for internship positions

angie azur
Writer's Boot Camp Grad | MFA Creative Writing | PhD(c) Ancient Wisdom | Death Doula | Yoga | Reiki | Art Therapy
I love to work alone as i STRONGLY DISPISE OTHER PEOPLE.....

Hello, Dale,

I am writing to you because you stated you like to work alone in all of your questions, and in this one, you stated you strongly despise other people.

First, I am sorry you are feeling so upset with others that you despise them. This will be an issue for you for any job you are trying to get, and in any career or college class, you want to take. So, let's start with why. Why do you state you despise other people?

I am sure there are past issues with others that you must be referring to when you write such things. What you can do to release yourself from this type of negative feeling is to write. Take out a piece of paper and write why you despise others. Write everything you feel, everything you hate, despise, wish was different. Write who or what makes you feel this way. If someone hurt you in the past....write about it. Write out your emotions and all your feelings about it. Go big. Be loud. Be mean. Say all the things you need and must say in order to allow these dark emotions to move.

These hateful emotions can get stuck in the body and continue to haunt you for your life.

Next, move your body. Punch a punching bag - if you have one. Or a pillow or your bed or the couch. Do this alone so you can really let loose. Let that part of you that despises others to punch it out....all the way out. Cry, scream, growl, and get it out.

Once you learn how to move this type of anger and stuck energy, you will start to become more flowing, more open, and more ready to engage with others in a way that is good for both you and them.

No matter what job or career choice you make - others are a necessary part of it. Cybersecurity is helping others stay secure in the cyber world. It's still working with others, and if you don't understand how to do that in a kind and teamwork way, then you will not be great at your job. To be great at anything is to understand all the components, and people are a huge component of any position.

I hope that this will help you move some of your anger toward others.

Great job reaching out and being honest!

Angie








Hello Dale,

The day to day will depend on your specific role within the overall security programs. Some roles are emphasize more technical acumen while others are focused more process or policy. I've provided MY perspectives

Technical Roles (Scale 1-10 for technical acumen/experience)
-Application Security 8+
-Security Operations 7+
-Security Architecture/Engineering 7+
-Forensics 8+
-Incident Response 8+
-Anomaly Detection 8+
-Vulnerability Mgmt 7+
-Identity & Access Mgmt 8+
-Threat Intelligence (6+)

Process/Policy Development Roles (Requires Technical foundation acumen/experience ; more is always a plus)
-Security Governance (5+)
-Security Compliance (5+)
- Risk Mgmt (5+)
- Program Office (PMO) for Security Teams (3+)

I work in function of incident response so our team is always available, 24 x7. Typical work hours begin around 8am but we try to wrap up by 5pm but we're always watching for security alerts. Some days can be slow paced with not a lot happening. Other times, we have a major issue and we can work 12 hr days for several weeks straight. The work can be high stress so it's not for everyone though a great positive is that the work does not have to rely on being in an office. 80% of our team works remotely out of their home.

If you like in chaotic environments where the work direction can change on a dime, it can be quiet fun. Life balance can be hard to manage in such a role because one may be called away at any time (i.e family dinners and vacations) to respond to a security incident. Conversely, the hours can be flexible if you know how to adapt and operate more nimbly. For example, on a slower day - I might break off and run errands for a couple of hours or even go work on the backyard. If something comes up, I just hop back on the computer.

During an incident, we engage with the legal, IT and business teams to triage and contain the incident. It will evolve engineers to executives and one has to learn how to effectively and calmly communicate, assess the situation and resolution approach, and develop and execute the response plan. Emotions will likely be high because of the security concerns and it is up to this team to quickly contain the issue at hand. Finally, the work doesn't stop until the issue is addressed. This could be a couple of hours to a couple of weeks depending on how bad things are.