Elliot Jordan
Badges
Following Tags
Tags on answered questions
Active Locations I'm studying cloud computing, I don't have programming experience yet. But I like it a lot and I have some courses in Java and HTML. I like helping people, I like organization, proactivity and I love playing video games! Computer Science student and database administrator My dream job is to repair phones and computers for people but I was wondering if there were any high school classes I could do to better my chances.
Rock Hill, South Carolina Im going to take a full stack web development bootcamp at my local community college. Do you think I'll have a good chance of landing a job after getting my certification? I am giving entrance exams but don't have enough knowledge about many good colleges apart from the top IITS or NITS In the future I would love to start my own business or become a programmer. If possible I want to do both. I want to know as much information as I can to achieve this goal. What's the difference between computer engineering and computer science?
What jobs does each major compete for? Amaan
Nov 13, 2022 353 views
What are your opinions on Management Information Systems (MIS) Or Business Technology Management(BTM)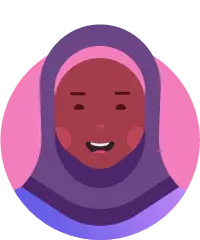 Ikram
Dec 12, 2022 86 views
like what you like about most talking with clients about what they want is the time you work that you like where you work? and what are things you enjoy the most. Thao
Nov 10, 2022 807 views
I am interested in getting a certification in health information management (HIM) or a masters in HIM. How can I seek an internship in this field to get experience? What requirements are needed to work in this field? I'm interested in computer hardware and I have built a PC in the past but I don't want to get an internship at a fast food restaurant, I want an internship that connects to my interests in technology. Kyle
Dec 13, 2022 135 views
How do I go about finding my purpose in life? I love music and anything creative but don't much confidence I have what it takes. Emily
Nov 10, 2022 338 views
What are some good career choices if I major in computer science and can I live a comfortable life with that job?
Rock Hill, South Carolina I know computer engineering does include more than computers but I have built a computer in the past.
Are we getting in depth of what certain parts do(motherboard, cpu, RAM, etc) and how to build them? What opportunities would you recommend a student take advantage of during their time in school?