 365 views
What type of desk job can I find? And what is the entry into getting that job?
What type of security job or military job allows you to work a desk job or be inside of an office? And what is the entry point of education I need to enter into that field of work?
---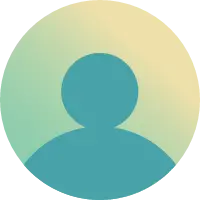 Anthony Kofi Hene-Amoah
Project Analyst/Advisor, Career Advisor, Translator/Editor
Hello! Please, consider the following, concerning quick thinking decisions, pertaining to security :-
1. Consideration of the type of security.
2. Consideration of the goal and vision.
3. Your interest and knowledge in security.
4. Faithfulness, honesty, integrity, dignity, transparency and accountability.
Best regards in your vision.

If you know how to use a google search engine and have the patience to learn some basic troubleshooting skills through youtube you can grow in the IT field and specialize into what interests you.
I am in the Navy and we have a variety of "desk" / "office" jobs.
I believe to enlist requires a high school diploma or equivalent, but I could be mistaken... a recruiter could answer that best.
We have ITs, Crypto, and the like, or we have Yeomen, which are our admin types, and I'm an AZ, an Aviation Maintenance Administrationman... I work at a desk and handle aircraft log books... like when your car needs an oil change, a tire rotation, new spark plugs, or other service or maintenance... I essentially keep track of that type for the jets, planes, helicopters, etc.
Once you've enlisted and gone through basic training / bootcamp, the Navy, or whatever branch, will send you to an additional school for a period of time where you will learn your job before being sent out into the field / fleet.