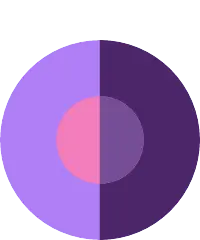 Asked
216 views
Translated from English .
I have a birth doula certification and currently working on my highschool diploma. I'm trying to decide if pursuing a midwife career is right for me.
How did you go about becoming a nurse midwife? What were you doing before?
What are the requirements to become a nurse midwife?
What are different job options for nurse midwives?
---
I had quite a few different nursing jobs before becoming a Nurse Midwife. I worked in home health, medical/surgical, postpartum and labor & delivery.
To become a Nurse Midwife, you first have to get your Bachelor's of Science in Nursing (BSN) and sit for the NCLEX-RN which are the nursing boards. Then I strongly recommend working as a labor and delivery (L&D) nurse, there are a few schools that will allow you into the Midwifery programs without L&D experience but I have found that many of these midwives struggle after graduation because they didn't have that experience. You would then apply to a Masters of Science in Nursing (MSN) program for Midwifery. Once you graduate you would take another board to become a Certified Nurse Midwife (CNM). Once you are a CNM you can work in a clinic, hospital, birthing center or home births.
Many states also have direct entry midwives which follow a very different path, they do the majority of their learning with another direct entry midwife. These midwives are not Nurse Midwives as they are not Nurses, they tend to attend home births or birthing center births and do not work in hospitals or clinics.
Amanda recommends the following next steps:
Apply to Nursing programs
Midwife Nurse plays a critical role. It is a profession that most hospitals in Phila/S Jersey have a staff with these skills.
My granddaughter was delivered by midwife nurse while the Obj/Gyn was on her way to the hospital.
You get the point.
Hospital Staff was encouraging to wait for the Dr but there are certain conditions/things no one controls.
We were fortunate that we had an experienced midwife/nurse.

I have a good friend who was an educator for 20 years. Her passion and dream was to be a doula. She took a leave of absence and explored this path during that time. She is feeling so rewarded in her role, and sees herself still as a teacher, helping so many couples during the birth process. From reading her blog her experience and role is so valued to so many families. When you have basic training even as an educator, you learn the art and science of teaching with transferable skills to any experience and occupation.
Carrie recommends the following next steps:
Consider finishing your high school degree and explore if possible through career classes the health field.