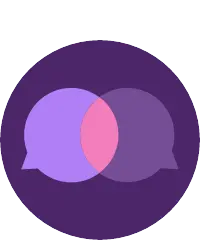 Asked
38 views
Translated from English .
What area I can work with a Chicano and Chicana studies degree ?
I'm currently study Chicano and Chicana studies and I have one more year before graduation. I would love to know any jobs that are related to what I am studying. Thanks
---
Hello Mariela,

"What can I do with Chicana/o Studies?" Selecting a course of study is not the same as selecting a career, although it is one step in the process toward a number of various career choices. Chicana/o Studies offers you all the benefits of an education rooted in social justice-based traditions, critical thinking, writing, reading, and expression. Additional studies may be necessary; however, students with this degree have gone on to graduate school and careers in education, mass media, marketing, community development, community organizing, social work, medicine, law, and a wide variety of positions in federal, state, and local government. This is a university's definition of what this degree could hold for you to pursue. A job board search revealed many jobs in the community support area. I believe you will have to define what you want to pursue and if additional education will be necessary. It may even be a case of you looking at Chicano communities and identifying a need or support you wish to promote or offer.

Best wishes for your future pursuits.
Hi, Mariela,

There are a few different paths you can go down including:.

-sociology/anthropology research assistant
-text translator (if you speak Spanish)
-verbal translator (if you speak Spanish)
- on-call interpreter for public institutions (hospitals, police offices, etc.)
-working with museums with Latin American culture exhibits
-Working in community development with NGO groups or state/federal groups
-creation of culturally responsive educational materials for Latino communities for places like the CDC or NHI
-Immigration officer
-Counselor

There are also many more options if you stay in academia to get a Master's or PhD. Some of these options include:

-professor at university/Primary researcher
-social worker
-community development and organization
-teaching K-12 levels


Hope this helps!