Viewed 205 times
What's a typical day on the job?
---
Isa,
Were you in a CNA training program? I'm a PA student but worked as a CNA before starting PA school, so can share my personal experience as a CNA. Some of my many responsibilities included answering call bells to attend to whatever patients needed such as assistance with toileting, checking blood sugar levels, light medical charting, and assisting with eating, bathing, and hygiene. I hope this helps.
Good luck!
Hwal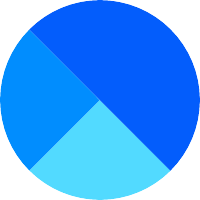 Paula Isabell
RN/Care Coordinator with BlueCrossBlueShield
Isa,

I am a registered nurse and I can tell you that most nurses truly appreciate their CNAs. You will also get to help them with their duties and if you have a good nurse, you will truly be a team. I know my CNAs would help with dressing changes by handing supplies, holding things and helping the patient to remain calm and still. If you show your interest to your nurses you will be able to experience and help out with a lot more and your job will be a lot more rewarding and interesting. We would not make it without our CNAs!

Best of luck!