Hwal Lee
Badges
Following Tags
Active Topics
Active Locations Taylor B.
May 17, 2016 716 views Shruthi B.
Oct 23, 2016 574 views
Right now I'm a junior in high school and I'm quite concerned as I have not set my mind on a major for college yet. I do like medicine and would love to join it but I'm not sure if I love it enough for 10 years of medical school! I'm scared I'm going to get to college and then realize that I... Ally H.
Oct 24, 2016 546 views
While I want to be passionate about and focused on my career, I want to be able to balance work and family. I think there is definitely a way to have the best of both worlds, but I would enjoy some input on how to best go about accomplishing that. #doctor #medicine #surgery #surgeon... Cheska H.
Oct 25, 2016 1449 views Emma L.
Oct 26, 2016 452 views
I want to go to med school after college, but I'm not sure what science field I should pursue. I am equally interested in chemistry, physiology, and biology....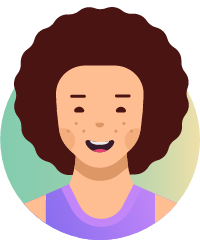 Mari B.
Oct 30, 2016 481 views
I knew I wanted to be in medicine since I was a sophomore in high school. What about everyone else? Are you still going to, or already have, specialized in the area of medicine you wanted to when you first knew you wanted to be in medicine? #medicine #hospital-and-health-care... Sarah W.
Oct 30, 2016 402 views
I want to become a doctor, but I do not want to have all the medical school debt after I get my degree.... Michela C.
Nov 14, 2016 390 views
I am #undecided about what I would like to do in the healthcare field. I have been looking into the PA field lately and it has got my attention #healthcare... Michela C.
Nov 14, 2016 585 views Lily S.
Dec 02, 2016 630 views Crystal L.
Apr 25, 2017 722 views Lorenzo F.
Jul 28, 2017 562 views
I also interested in human behaviour (that kinda relates to the brain as well) and I love sports- especially Basketball so I was thinking a sports phycologist ? or anything really that relates to how the brain works, Any ideas to this . Any ideas what sunjects to take at high school? What... Kimberly S.
Aug 31, 2017 349 views mishkah A.
Aug 31, 2017 328 views
i am an international student looking fr scholarships to study anything to do with medicine and health care as an undergrad in the US what are my chances of being able to achieve this? #medicine... Hailey O.
Sep 01, 2017 577 views