Hwal Lee
Badges
Following Tags
Tags on answered questions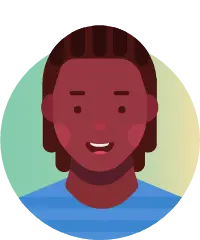 I want to know more about the challenges of being a CNA , and what is the typical work schedule. I am interested in the medical field. #healthcare #medical #medicine #hospital-and-health-care
Chicago Heights, Illinois #pediatrics #pediatric-nursing #medical #medicine I'm not sure if I want too be a nurse, doctor, or go into law what are some ways to help me make a decision? #medicine #law #doctor #nurse I'm interested in the medical field and would love to know more about a variety of jobs in the field. #general #medicine I tend to love helping others in need. I enjoy helping my own mother out with duties she needs to take care of. I'm a person for others can come and talk to me if they're dealing with some personal things I like helping others. #healthcare #nursing #healthcare I am studying undergraduate degree in biochemistry ,currently in third year. I want to become a physician assistant. I wish to study physician assistant program after I've completed my B.SC degree. What are the steps to become a #physician-assistant ? #physicians-assistant #career I am a high school senior planning to be a physician assistant. I have been reading that the majority of PAs take a gap year or two to work enough hours for a competitive to PA school. I have also read that some worked their hours in their four years of undergrad. Initially, I was planning to... #medicine #medical #doctor #doctors #high-school #sat #advice #medical-field #medical-profession #medicine #high-school I frequently watch "day in the life of a med student" videos on YouTube and every med student seems to have one. #medicine #doctor