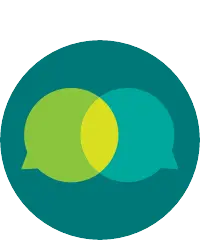 Asked
399 views
Translated from English .
How do I become noticeable in the film industry?
#film #television #actors #film-acting #acting
---
Hey there Noah!
The tried and true stand out for most industry professionals, in my experience, has been creating your own material. It's easy to fall into the trap of working for anyone and any project, but creating your own work will always help you stand out. Whatever that means for you. It could be writing your own scripts, acting in your own sketches, or filming and editing your own shorts. Your work will always show your personality so make sure you do the things you love that show your unique voice.
If nothing else, keep going.

Taylor Tunes
Professional Film, Commercial, Voice and Television Actor, Event Director at Victorian Belle, LLC
Hi Noah, being noticed in the film industry is difficult. It has been said you need that special 'something', that 'Je Ne Se Quoi' or in other words that quality that makes you attractive and special that no one can really put their finger on. I would try to release the desire to be noticed and focus on becoming a really great talent that is reliable and hard working. No one can deny it if you are talented, and fortunately there are many classes to make you better! Focus on Meisner and acting technique, but make sure you learn how to stand out in auditions. Auditions are your bread and butter, no matter how good you are or how known, you will always be required to do them. Make this your very best skill.
And lastly, be authentic. The only way we can truly learn what Je Ne Se Quoi is, is to learn to be fully ourselves. Never try to be someone else, because you will lose the magic that you already contain within you!
Good luck!
Taylor recommends the following next steps:
Take some acting and auditioning courses
Try, try and try again. Many people will tell you "no". Don't doubt yourself. You are special and have a lot to give!