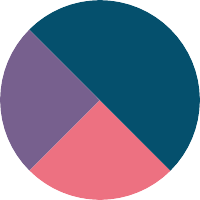 Solid answers above me. I'll add a couple details that have helped me.
Tell me about yourself
When someone says "tell me about yourself", don't take that as an invitation to tell them your life's story. Spend 1-2 mins max talking about your relevant background for the position and details that will open up conversation about the job you're interviewing for. You don't need to mention that you were the star of the high school varsity team for a job in accounting. But do help an interviewer understand the journey to interviewing for that accounting job.
Answer using the PAR method
PAR = Problem, Action, Result. When an interviewer asks you a question, they need context into the situation. Providing the problem at hand, the actions you took, and results from those actions will provide clarity.
Ask Questions
When an interviewer asks you if you have questions, always say yes. If you don't, you'll come across as unprepared and unexcited. Ask real questions that you have about the job. The more thought out, the more better!
Send a thank-you email
After your interview, ask the recruiter or the person interviewing you for their email. Send a brief thank you about what you appreciated, enjoyed, or learned about during your conversation. Some people say this is a "nice touch", but it's a requirement. Always do this.
Write things down
Candidates for a job often make the mistake of not writing things down. You're presumably learning a ton about a position you may be in. Take notes on a notepad, write down questions, and show that you're engaged.