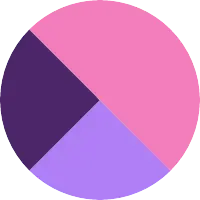 Kei Mercado

Tags on answered questions Doing the paperwork until you are caught up and make sure every paperwork is organized into separate folders. #careers #job #career-choice I want to help children that are in foster care and/or coming from bad homes. #children #social-work #therapist I am a current senior and planning on attending college at UCSC and am registered as undeclared. #College Kayla
Apr 08, 2021 379 views
I am an 8th grader and I have always aspired to be in the medical field. The past few years I have been trying to narrow down exactly *what* kind of career I would like to pursue in said field, and I picked pediatrics, since I enjoy working with children. I have recently gotten accepted into a... #nursing #hospital #highschool #speechtherapist and #teacher trent
Apr 05, 2021 272 views Flint
Mar 24, 2021 661 views
I am in college for imaging science and film and I want to learn how to make more contacts in the field. #film-production #experienced #technology #film At least from my experience, most people can get caught up in the hustle and bustle of everyday life. Especially as one gets towards the end of high school, the list of things to do begins to pile up and sometimes I'm not really sure what to do when I actually have time to relax and... One of my career choices is to be a doctor, specifically a neurosurgeon or neurologist. #doctor #pre-med #neurology #neurosurgeon jesse
May 03, 2019 357 views Sean
Jan 17, 2018 853 views
Im still a student but will enter the real world soon. What was it like for you to transition from school to work? What were the hardest things to get used to? What are the best parts of starting work? What advice would you give your past self if you could? #real-world #first-job #jobs... Getting the President and student government to know w. #student #student-development
Roanoke Rapids, North Carolina Joey
Oct 04, 2019 747 views
I am a senior at Brennan High School Interested in going into the business field. #business #entrepreneur #business-management #marketing...