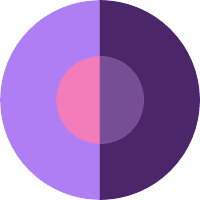 Christian Byhmer
Account Executive
The average Welder I salary in Texas is $39,024 as of September 26, 2019, but the range typically falls between $33,962 and $44,833. Salary ranges can vary widely depending on the city and many other important factors, including education, certifications, additional skills, the number of years you have spent in your profession.
https://www.salary.com/research/salary/benchmark/welder-i-salary/tx
After further investigation a certified welder in Texas are getting the following average hourly income. It's not specified exactly what experience or location \ each role is requiring but it gives you an idea of the range.
ENGLOBAL Pipe Welder 5 Pipe Welder - $21.84 per hour
Construction Services, Inc Pipe Welder 9 - $35.00 per hour
KBR Pipe Welder 7 - $34.50 per hour
Industrial Projects Report Pipe Welder 6 - $32.31 per hour
Christian recommends the following next steps:
I would suggest you to reach out to a couple of companies in your area to get a better understanding of what they are paying as starting salary and what the development plan looks like.