Viewed 174 times
Forensic Psychologist
---
If you want to be a doctoral psychologist -- a forensic psychologist -- do not get a terminal masters degree. There is no real point in investing this amount of time and money into a program unless it can be a career, and to make psychology, and particularly forensics, a career you need to attend an APA approved program. APA approved programs are usually designed to include non-terminal masters degrees. If you do get a Masters someplace else they will usually make you repeat courses, and maybe even redo your thesis because the other coursework wasn't up to the Doctoral Standards. Forensics requires a License, and licensing boards want APA approved programs. You wont be in demand unless you are Board Certified, and Boards want APA approved. Just bite the bullet and apply to doctoral programs--there are a lot of them out there now, and one of them will be good for you. You are going to waste a lot of time if you go the Masters route.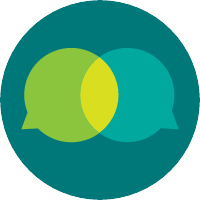 Hilary Hanna
Work with forensic populations on mental health issues
I had a bachelors and masters degree in policing. I went to Walden University and received my MS in forensic psychology. I do not recommend online school for your bachelors degree if you can help it. You must be very disciplined to take school online.
I actually have my masters in Human Resource development but had many courses in psych. My degree is with The Johns Hopkins University, I would highly recommend doing you research on not only the school but the program and find out how long the program has been in place and the faculty as well.