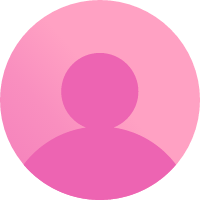 Job Hall
Real Estate Manager
It depends on the type of law you practice. I was a real estate, land use , construction defect and trial attorney dealing with large complicated civil cases. I did not deal with criminal, divorce or small civil matters.
The upside of being an attorney is resolving problems for your client. Additionally, you have the satisfaction of defending your client to the best of your abilities. The down side is long work hours, legal research, drafting and filing court documents, depositions, discovery requests and dealing with opposing attorneys that are not ethical. As a trial attorney you conduct a trial during the day and prepare for the next day in court that night. The work can be very draining.
Another function you have is to keep your clients informed of how things are proceeding and attempting them not to act out or request unnecessary court filings against the other party. Civil suits bring out the worst in clients between their fear of the outcome and their hatred of the opposing party. Some clients want to inflict monetary damage on the opposing party be filing many motions that the opposing attorney has to respond to, slowing down the case and costing the opposing party additional attorney fees. Some clients try to cause the opposing party to go broke prior to trial or draw out the proceedings so long the opposing party has already gone broke.
I hate to say this but to be successful one needs to understand court rules and procedures to enable them to make the case more difficult to the opposing party. One thing I did with new clients in serious suits was to have them hire all the other good attorneys in town by paying them 500-1,000 retainer so the opposing side could not hire them and therefore deprive them of the best counsel available. The practice of law is not like tv, you need to be aggressive and know how to navigate the court system for the benefit of your clients. Finally, some clients are not ethical or honest and you do not discover it until depositions or during the trial which is very upsetting.
The practice of law as a top flight attorney is not easy.