Updated
Translated from English .
433 views
Try to find a job after changing major from petroleum to finance
Hello, I have a degree in Geoscience (petroleum specializaton) and will take a finance master this year. Could you give me any advice on career path? I know that networking is very important in the business field but I find it not easy to build relationship. Could you provide any suggestion on networking?
#Finance #Oil and Gas #Energy #business
---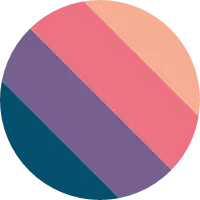 Kenneth Romanowski
Semi-Retired Financial Advisor and Currently an Adjunct Finance Instructor, Certified Financial Planner (TM)
Hello, Leo. I want to echo the responses of Christopher and Jordan. There are several good ideas in their responses and I find LinkedIn to be quite valuable as well. A few questions to ask yourself:
1. What drew you to Geoscience? Do the same things apply today?
2. Do you wish to leverage your Geoscience education with a finance master?
3. Do you have a specific goal in mind or are you looking to make a new path?
Keeps these questions in mind as you move forward. The clearer your goals, to greater your chances are of achieving them.

Something to consider: I don't have a science background, but I know enough that you likely have skills that are transferrable to finance. Do you like to solve problems? Do you enjoy analytical work? Can you be objective? Can you learn and understand large amounts of data and come to a conclusion about your findings? If you can say yes to most or all of these questions, finance can provide an answer. For example, I was a salaried (as opposed to commissioned) financial advisor for many years. One of my colleagues was a brilliant woman with a chemistry background. She had worked for a large drug company but wanted to change careers. She was an excellent adviser because she understood how to solve problems for clients. If not a financial adviser, perhaps consider becoming a financial analyst. Financial analysts are found in most large firms and even medium-sized firms. They are employed in a variety of support functions. Investment companies hire financial analysts to study individual companies for potential investment.

I would also check out websites for job openings in finance. Take a look at what skills and experience they are seeking. Does anything look particularly interesting?

Some suggestions about networking:
1. See if there are professional organizations within your field in your area. Many invite new members and more and more like to have students join them, expecting their membership to continue upon graduation. Once you become a member. Get involved. Volunteer for a committee or become an officer or board member of the organization. From personal experience, my shyness gradually went away the more I got to know people...and this happens when you get involved. Even if nothing comes out of your volunteer efforts, being an officer or board member is a great item on your resume or CV.

I hope that this information helps you and I wish you all the best in future endeavors!

Ken Romanowski


Kenneth recommends the following next steps:
Join a local (or national) professional organization.
Investigate different positions in the field of finance (job openings, for example) and use this information for career ideas.
Hi Leo,

Thanks for asking this important question. As you mentioned, networking is very important in business and will help you land a job in finance. With that being said, you would like to create as large of a network as possible. This means reaching out to possible connections that have a shared experience with you. This will help you break the ice and will help you learn about that person. Networking is a two-way street that involves having a meaningful conversation for both sides.

Here are some practical tips to share from my experience networking:
1. Build your network: Find those similar to you or have a shared experience, such as attending the same university, having a common interest, etc.
2. Put yourself in a position to allow others to help you: Make sure you resume is polished and you can articulate who you are and what you are looking for.
3. Persistence: Be persistent in following up with those you meet. Ask them how things are going with their position and their life. Invest your time and energy in your connection to foster a stronger relationship.
4. Positive outlook: Sometimes this aspect is very underrated, but is crucial to building resilience. There will be times where you will fail and question yourself. Have resolve that things will work out and keep pushing on.

Good luck in your journey and always keep your head up!
Leo - I can't give you advice on selecting this specific career path. However, you are correct in stating that networking is very important...in fact, it is essential to being successful in the business world. What I recommend that you do is reach is out on LinkedIn to CFOs in the petroleum industry, for example. In a very short inMail, tell them that you are a student looking to move into a finance role, while at the same time leveraging your Geoscience background, and would be grateful (use that word) for 5 minutes of their time -- tell them that you'll bring the stop watch (I'm not kidding).

Before you reach out to anyone on LinkedIn, do a google search of them. If there is recent company news, or more particularly, news about them, say that "I saw that you were mentioned in XYZ article from April 1, 20xx, and thought you would be an excellent person to contact."

Have 1-2 questions ready (remember, you've only asked for 5 minutes of their time). For example, 1) what would you recommend as one possible rewarding career path for someone with a Geoscience bachelor's degree and master's in finance? 2) What do you see as being the biggest headwind and tailwind for a CFO in the petroleum industry?

When you hit the 5 minute mark, politely interrupt reminding him that the 5 mins are up and if he needs to go, you completely understand, but if he has another 2-3 minutes, you'd be grateful for his valuable time. He'll have tremendous respect for you that you have respect for his time.

Before getting off the phone, thank him sincerely and ask him if might be willing to suggest another CFO you can speak with, because you're trying to build your network and you'll promise to be as respectful of person number 2's time, as you were of his.

Then write a quick follow up thank you note (2-3 sentences) and send him a LI connect invitation.

Wash, rinse and repeat.