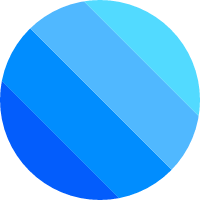 Lisa Famularo
Career Coach
There are A LOT of resources related to medicine and public health out there. I will share a few that I have found helpful.

If you are interested in medicine and public health but not exactly sure what career you want to pursue, explorehealthcareers.org is a great place to get started. I especially like the "find your fit" feature linked on the homepage that allows you to filter a bunch of career profiles by required education and salary.

Another great site is EduMed. They have resources specifically geared towards college students, and I have worked with a number of first-gen students who have found the content helpful because it is really comprehensive.

From an LGBTQ+ perspective, I think that Northwestern University has a really great collection of resources for pre-med students who identify as LGBTQ+. You can access it here: https://www.northwestern.edu/health-professions-advising/lgbtq-pre-med/index.html

And lastly, professional associations are great places to find info as well. They usually have career advice on their websites, groups you can be a part of, and sometimes even internship or job listings. Here are a few specific ones you might be interested in: National Hispanic Medical Association, GLMA (Health Professionals Advancing LGBTQ Equality), and the American Public Health Association, which has caucuses for specific identities.
Lisa recommends the following next steps:
Take a look at explore health careers.org to help narrow down your list of career options.

Read through EduMed for information about how to achieve a career in healthcare.

Find professional associations that match your interests and identities.

Find a mentor (or a few) who are willing to help you through this process. If you don't have anyone in your personal circle, LinkedIn is also a great option!