Asked
252 views
Translate
Translated from English .
As a PT, are there times when have trouble recalling information for a client?
I want to go into PT but I am worried about retaining information and being able to remember everything when working with a client. #physicaltherapy #PT #Health #physicaltherapist
---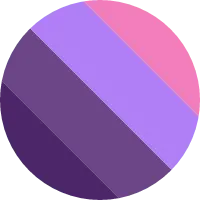 Alycia E.
Aspiring Physician Assistant, current hospital intern and volunteer
Alison,
Like with all healthcare professions, you do not need to memorize everything that's in the textbook! Don't feel like you have to memorize everything when you are with a client; trust in your education and prior experience. And as a PT, you shouldn't feel worried at all! From what I know, you need to enroll in a Doctor of Physical Therapy program and pass the licensure exam before you can practice in the US. Considering DPT programs are three to four years in duration, you'll have plenty of time to study and review human anatomy, physiology, and all types of biology.
Good luck!
Hey Alison,
Don't let having trouble recalling information discourage you. Luckily many health care facilitates have all the patient information on a tablet or notebook so you are able to look at that for reference. Also the more time you spend working in the office the more second nature some of the tasks will be. Physical Therapy school requires a certain amount of hours of shadowing you must have before you can be accepted into the program. Try shadowing a few difference offices with different patient specialties and see which one interests you most. You may find there are some tricks to recalling all the needed information in physical therapy.
Hope this helps!
Hello Alison:

Thank you for question. I'm currently a patient seeing Physical Therapists for surgery I had months ago. I'd like to provide insights based on my experience that I am going through right now.

In observing the therapists they have a laptop and my program is pulled up on screen. They have medical notes from the surgeon and my primary care physician. As I am going through the session they are asking me questions while I'm exercising and they are documenting on their laptop every step of the way. Most of the exercises that I need to perform are done on a machine or with some contact on the affected area.

Basically, I don't see why you would need to memorize anything. I recommend that you visit a local physical therapy center (ie, Google, YouTube, etc.) to get an idea on what goes on during a session. I've provided you with my testimonial as a "patient" currently seeing PTs. I wish you much success on your journey. Best of luck to you!

~ Sheila