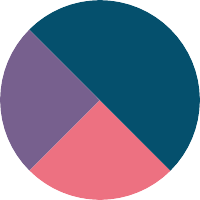 Hi Carmen, I hope you are doing good!

An internship is like an initial level of pre-schooling which will prepare you for the next level of schooling.
It would also give you good practical skills, workplace experience, give you a holistic understanding of next step in any industry.

Every company hiring strategics will be poles apart and they look at many factors before considering/hiring interns
- The role you are applying for an internship
- Education stream
- Education Institution
- Specific/ relevant skills
- Whether you are a right fit for the role
- Your caliber that adds value at work
- interpersonal skills
- Adaptability
- Creativity/Critical thinking/initiatives/ researches

About Companies reverting to your application
Examples like:
- Few companies will revert at the earliest if they have the requirement to hire interns.
- Few will revert and let you know there are no opening for interns at the movement
- Keep you warm for the upcoming intern opening
- Few will never revert as they might not have a requirement/ your profiles wouldn't have shortlisted

Best practices :
According to me, you should not stop exploring or wait for companies to revert to you.
- Apply to one or more companies seeking opportunities.
- Set timings and follow up with companies you have applied.
- Reach out to your family or friends if required to help you find an opportunity
- Reach out to your contacts/connections in linked-in or other platforms.
- Take part in a webinar or other activities conducted by companies
- Seek to refer.