Career Questions tagged Employer THANK YOU FOR TAKING THE TIME TO ANSWER MY QUESTION! Context: I came across a job posting in "X" department I'd like to apply and I know someone who works at that company in "Y" department. I understand that X & Y departments work closely together. I want to gain more insights about the...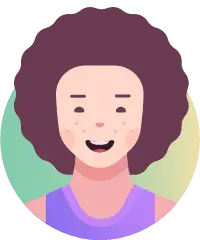 What is the best way to know abut the companies culture? I would hate to end up in a mean work place #employer #work-environment #career #employer #hiring #employment I am a high school senior wanting to become a real estate agent. I wanted to know an in depth what the responsibilities and tasks are so I could maybe prepare myself before actually becoming a real estate agent. #business #real-estate #employer #realtor #economics #housing #estate #help... Are employers interested in the type of volunteering you? By this I mean, do employers want people that have volunteered in activities that are directly relevant or related to the jobs they are applying for? (specifically jobs in business/management)Or can any volunteer experience help when...
Hamilton, Ontario, Canada Interested in possibly pursuing a job in the sports industry and know it's a hard field to succeed in quickly. #sports #sports-agent #employer #sports-industry #sports-executive Employeers, bosses, hiring officals, etc. When you don't hire someone what is a common weakness that a person has that makes you not want them in your company. What is something that a lot of people have in common that they should work on ? #skills #employer #common Just wondering what is weight more as a prospective employer looks at your resume #career #resume #employer Since there are so many people who apply for jobs, what makes a person stand out? What catches your attention or makes you want them as part of your workforce? I am referring to entry-level jobs specifically, but I believe that there are qualities of a person that can get them hired at all... I just submitted an intern application; I always want to check the status of the application. #human-resources #manager #employer #recruiter Now that an internship is over, what can I do to make sure I make the most out of it? How do I keep contact with my employers to make sure they are still in my "network"? #high-school #internship #employer Carmen
Jun 22, 2016 1129 views
I can probably say that I am good at academy, but I merely have real-life experience. Some of my friends always tell me that no matter how high GPA I have, without work experience, it is impossible to find a satisfied job after I graduate from college. However, I don't think so, and it doesn't... What are some good habits, skills, and appreciations that are great to show your employer on the first week? How do you impress them, and how can I do well without causing any problems? What are some of your tips? and what mistakes have you made or has an intern made that you would recommend... Julia
May 13, 2016 930 views
Due to the strict program I will be enrolling in during college, it will be difficult for me to fit in a minor. Is getting one worth it? #employer
Lutherville-Timonium, Maryland Mario
May 09, 2016 705 views
I ask because this because I am a full-time student, spending all my time on class work, but do not know if employers will look for something else besides a degree from me. #graduate #employer
5+ million learners use CareerVillage to get career advice.
About us