Viewed 204 times
How do I know what type of lawyer do I want to be?
I am a very true/honest person. I want to be able to help people. I really like the idea of standing up for other and helping them . That's why i think being a lawyer is the way to go, but i just don't know what type. lawyers law corporate-law attorney criminal-law
---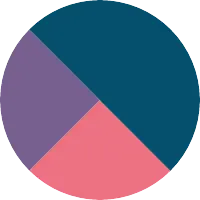 Esmeralda Yzguerra
Assist self-representing litigants and a research assistant.
I think this has to do with a lot of self-reflection. What do you really care about? Do you like family dynamics, do you care about immigration, do you like numbers and corporations, or do you care about the environment? I also would advise to look into internships in each and or shadowing lawyers at your local court house (civil or criminal). You can see what a day in the life of that specific lawyer is like and determine if you like it or not.
Aniah,

Your desire to help people by becoming a lawyer is admirable. Broadly speaking, you assist others no matter what legal specialty you select. Litigators help to resolve disputes in an orderly manner, rather than engage in arguments or fights. Transactional lawyers (wills, trusts, estates, contracts, tax law, real estate deals, etc.) help clients resolve their legal issues - for example, desire to incorporate a business, invest in real estate, solve a tax problem, or plan their estate. Personal injury lawyers go to bat for clients who are injured and sustain damages due to the breach of a duty of care, such as having been rear-ended by a vehicle, or due to the malfunction of a product. Criminal lawyers protect the rights of those charged with a crime and ensure that the government meets its legal standard of proving guilt beyond a reasonable doubt.

The most obvious "helping profession" lawyers are public interest attorneys who serve the poor or disadvantaged in our society, often for little or no cost. If you are so inclined, you might dervie an enormous satisfaction by helping to make certain that all citizens have access to the legal system. But even divorce lawyers (although often a quite contentious field) can serve their clients by helping to defuse unnecessary tension with mediation techniques, which promote a more cooperative resolution process, rather then an adversarial "zero-sum" dichotomy, where one gains at the other's expense.

So, I would advise you to think about and explore what interests you. What area or areas of the law are you drawn to? Working in what field of law do you believe you would find the most satisfaction? Once you narrow down these options, you can rest assured that you will be able to help all of your clients if you look out for their best interest in a capable, professional, ethical manner.

Good luck to you as you weigh options and eventually decide what area of the law you believe will permit you to be most helpful to your clients and to society at large.

There are many ways to help people working as an attorney. Pick an area that you are interested in and most likely there is a legal angle that you can specialize in to support people in that area.