Updated
Translated from English .
188 views
How long did it take for you to get were your at?
I asked this question because I would like to know the time frame that I took to get there
---
It is an intriguing question I had think quite a bit to answer!.
I decided to give you insight into my personal journey and then give you a general advice.

When I was a student in college my goal was to work at AT&T Bell Laboratories. There was one key problem. I was in India, and Bell Labs was in US!
I had no way to contact them other than writing a letter, they were not going to come to India and interview me. There were couple of paths.
1. Come to US on a student visa with full scholarship (I had no money to pay for college in US) and eventually engage Bell LABS and secure a job.
2. Get a job in India with some company that has branches in US, get a transfer and then change job to Bell LABS.

Both had different paths and both take different time lines, and both had their own challenges. None were guaranteed. Only thing that was constant and required was to study well, and get great marks and become intelligent about the communication field to get a job in Bell LABS, irrespective of which path to take. That is what I focused on. I tried both options while studying and later on also.

Eventually I joined Bell Labs 7 years after I got my Graduate degree in India, using option 2.
If I had money, I could have done my masters here in US and joined Bell Labs in 2 years!
Nevertheless I did accomplish the goal. 30 years later I am happy I joined, and I happy I persevered.

Now coming to your specific question.
I cannot tell anything about your goal other than you are a student.

I am sure you may have a goal/target you want to accomplish already. I am also sure there are probably many ways to get there. Depending on your situation each way may take shorter or longer, each of these ways could be harder or easier, each of them could cost more or less. You might even find one better than the other even if it is longer, harder, or costs more! Only you can assess and plan the path and journey.

No matter what you decide, the goal should be fixed and initial ground work is essential. Please study well, learn everything you can in school, enjoy life, while all the way the way keeping focus on your goal. Keep working at it.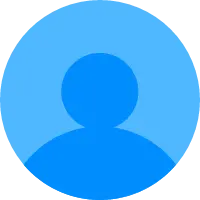 Racheal Noble, Ph.D., LMFT, LPC, NCC
Mental health, education, research, care coordinator
Hi. This is a general response because everyone's path and experience is different.
I'm a marriage and family therapist, counselors educator and supervisor. It took me from age 17-36 to receive my bachelors, masters and PhD. That includes taking time off between my bachelors and masters to work for 5 yrs.
It wasn't easy yet rewarding.
Find your path, determine when it's time to "just smell the roses, and do what's best for you.
Thank you for your question. I am not sure of your meaning of 'to get there' . Are you referring to achieve your career goal? Please correct me if I am wrong.
If my understanding is correct, you are currently a student.
Suggest you can consider your approach below :
1. Define your ultimate goal you would like to achieve
2. Discuss with someone (e.g. mentor, career consular, your parents, etc.) to ensure you goal is realistic
3. Breakdown you goal into smaller goals that you can achieve in a 2-3 years.
4. Review the goals and progress regularly
If your career that needs professional qualification, you may include this into one of the smaller goals.
Hope this helps! Good Luck!
You mean Morgan Hill? About 35 minutes from San Jose. Okay that's a joke. It took me about 8 years to prepare to be a technical program manager, and in preparation I ran a restaurant, got a masters degree in political science and journalism and worked for a 6 person hi tech start up. Everything you do can prepare you for your future career, you just have to listen and learn along the way.