Asked
162 views
Translate
Translated from English .
is major in business administration along with minor in some other sub same as Bachelors of business administration(bba)
i love filmmaking and i always wanted to start my own business.i havent chosen which one i want to choose as my career after highschool and i want to know if there is a chance i can learn both in college.if i take business as major and filmmaking as minor in a university will it have the same value as a bachelors degree?
---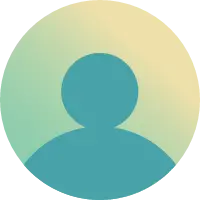 Anthony Kofi Hene-Amoah
Project Analyst/Advisor, Career Advisor, Translator/Editor
Hello, The simple analysis and evaluation is :-
Both issues are geared towards BUSINESS ADMINISTRATION
(Major + Minor/ Major Only). Therefore, a business like
film-making, can fit in any of the two issues.
Best regards towards your vision.

Heather Rose-Marie's Answer
"Business Administration" is a generic discipline. Therefore, if you have an interest in filmmaking and want to make a business out of it do the following.
1, find schools that offer either filmmaking or entertainment business management
2. look for job descriptions that look for candidates with a filmmaking background.
3. Are you making films now? you might want to build a portfolio of your work.
4. Begin networking with people with like interests. They can probably lead you to opportunities.
Check
5. draft a resume
Heather Rose-Marie recommends the following next steps:
21 Best Film Schools: https://www.studiobinder.com/blog/best-film-schools/
Entertainment Management Programs: https://www.collegerank.net/best-bachelors-entertainment-management/
I think that sounds like a sensible approach. A foundation in general business administration principles can be helpful in whatever path you ultimately choose to pursue . The key would be to identify a university that offers solid programs in both of these disciplines. Best of luck!