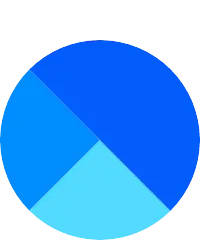 259 views
What are some colleges for Environmental Science and Engineering?
I'm currently looking into applying to college and I have found a few places that interest me but I would like to apply to a few more, so I was wondering if anyone had some recommendations for colleges with good Environmental Science and Engineering courses.
---
Disclaimer: I am not a college planner
There are many excellent universities with highly ranked Environmental Engineering programs in California including - USC, UC Davis, UC Irvine, UC Berkeley, UC Riverside, UC San Diego and San Diego State to name a few. In Oregon, Oregon State University and Washington, University of Washington. Many of these also have Environmental Sciences programs. The University of Redlands in California has a highly regarded Environmental Studies program that is worth considering. I would also explore if the Claremont Colleges have a program that fits with your interests.
Good luck as you continue your research and decide where to apply to college.
Caryn recommends the following next steps:
Seek out a college planner to advise you in the application process
Continue to research programs and colleges making a list of pros and cons for your personal situation
I would suggest CalPoly San Luis Obispo, CalPoly Humboldt, or UC Davis. All are in California and have well respected programs. I know CalPoly SLO has a five year which is treated like a masters. Also, the towns where they are located are actually very nice depending what you are looking for as a place to live. I have hired and worked with people from all of the above universities and greatly respect their programs.
I am currently working on my own degree in Energy and Sustainability Policy at Pennsylvania State University through their World Campus (Online). Their College of Earth and Mineral Sciences has a lot of programs that might interest you in this topic. Read through the descriptions to see if any of them strike your fancy! I have loved all of my classes and professors here. Highly recommend!
https://www.ems.psu.edu/academics/find-program-study#filter=&degree.isotope-instance-program=.bachelor-amp-039-s