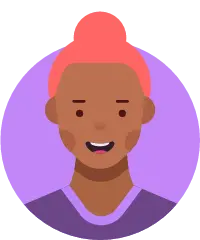 Asked
255 views
Translated from English .
Break?Holidays?Seasons?
I just wanted to ask:

---how much does it usually cost to go to college straight through winter, holidays/vacations (if possible)?
----next year I will be in senior year, so when done with high school will I be able to take some college classes before college actually starts?

---
The cost will vary depending on the school.

Also, you don't have complete control over this. Most universities shut down over winter break (at least, as far as classes go). At my school, unless you were an international student who got special permission, you HAD to leave the dorms. There were no classes, so it's not possible to go "straight through winter". Professors like holidays, too.

Most schools will offer summer sessions. The cost depends on how many hours you take. Their web site should spell it all out for you.

Another option would be a community college. Again, you can only take classes when they offer them (i.e. not across winter break), but taking classes there over the summer would (probably) be less.

Consider taking A.P. classes in high school. If you do and then do well on the A.P. exams, you can earn college credit that way.

Some schools (I don't know which) run on a trimester system. I'm not terribly familiar with that kind of system, but it is something you could research and see if it works better for you.
Typically you do go through the winter. You get holidays off. Now if you want to go in the summer, that is where it would be extra. Depending on the school is the cost of schooling. I would advise you to go to community school first and get your generals out of the way and then go to another school for your chosen major to save money. Schools will break down the cost for you per semester and a summer cost. Any other questions let me know.
I'm sorry for this non-answer: it depends.

If you are already accepted to a college program, speak with your advisor and let them know you want to start early. I attended Northern Arizona University and we could take 2 regular semesters plus shorter summer and winter semesters if we wanted. The winter and summer semesters were usually limited in class selection though and a lighter course load was recommended since the timing was so fast.

Some schools will do 3 semesters and take the winter off completely. Some places do 8 mini-semesters for students that don't want to take 4-month courses and just want to knock out classes.

I would suggest looking into schools with both online and in-class options so that you can get the best of both worlds. Take some easier classes online and some harder ones in person if you need to. Laboratory requirements are usually in person but there are a few that can be online.

Also, consider your community college!!! Take courses that will transfer, they count the same, look the same on transcripts, save you money, and often have a more flexible schedule. For example, I took General Chemistry I and Physics I followed by Gen Chem II and Physics II in back-to-back semesters. These were offered every other day, in the evenings, with lab.
Kess recommends the following next steps:
Apply for Community College - take general education classes that will transfer if you aren't sure what you want to do yet.
Speak to your academic advisor. If you get a good one, see them at least once a year, if you don't get a good one, consider walk-in advising to talk to someone else.
Apply for FAFSA and scholarships.
Believe in yourself! You can do this!