Asked
150 views
Translated from English .
What does a workday as a registered nurse generally look like?
I am currently trying to become an RN and I want to learn more about the job. Thank you!
---
Hello Paris,
I started my career as and ICU/CCU (Intensive Care Unit/Coronary Care Unit) nurse. As Marie said above, you begin your shift by learning about the patients you will be taking care of from the previous shift. Then you want to learn more about the patients by reading their charts to learn more about the patient such as their health history, why they are there, how they have responded to care, their most current labs, and what the doctor's plan is to name a few things. Then you organize your day to provide your patients' scheduled care, assess them regularly, and administer their meds. Attention to changes and communication with other health care providers is essential to provide the best care. Somewhere in there, you make time to document everything you are doing and how the patient responded. It's a full but rewarding day.
After working in ICU/CCU for 5 years, I went back to school to become a Nurse Practitioner then worked both in Internal Medicine and Cardiology. As an NP you see many patients a day and are responsible for coordinating they care plan and follow up. The relationships you develop with the patients and their families is very rewarding along with the challenge of staying current on best practices and your collaboration with other health care providers.
Depending on where you work, the hours you work will differ. I highly recommend a nursing career!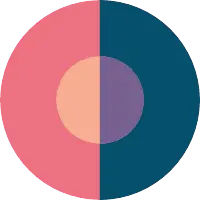 Elizabeth Wall
Labor and Delivery/Postpartum/Stable Newborn/Gynecology Registered Nurse
Hi! RN on a LDRP (Labor, Delivery, Recovery, Postpartum) unit here! My day starts with lots of coffee and meeting at the nurses station at 0630 to get report. Generally as a labor nurse, I will get 1-2 patients depending on their acuity/cervical exam status. If I am working as the floor nurse, I may have 1-4 couplets or gyn patients (patients returning from GYN surgeries). I start by getting a "mini" report from the night shift nurse at the nurses station (this is anything that may not be appropriate to talk about in front of the patient's support person, but is essential to know as part of their care team. Bedside shift report is conducted between the night shift nurse, day shift nurse, and the patient. During BSSR, report is given about the patient such as diagnosis, cervical exam status, patient history, patient allergies, meds, IV lines are reviewed and traced back to the pump ensuring the correct dosage is set, surgical dressings are assessed, white board is updated, and the room is scanned for patient safety. As a labor nurse, I may reposition the patient, check the baby warmer for the correct suction, oxygen set up for delivery, and ensure in fetal heart rate is tracing on the monitor prior to leaving the room. An assessment is made on the patient and documented along with vital signs. Meds are given to induce/augment labor such as Pitocin and/or Cytotec. Pain meds may also be administered to the laboring mom as needed. Antibiotics may be given depending on the mom's GBS status and time since rupture of membranes. As labor nurses, we are constantly watching our fetal heart rate monitoring strips (they can tell us a lot!). We use peanut balls and different positions to get our babies ready for delivery. Cervical exam checks are also a part of our routine when they are needed. During delivery the labor nurse assists the doctor in tracing fetal heart tones, collecting cord blood, pushing positions, and coaching the laboring mom. Another nurse from the unit is assigned as "the baby nurse." Their job in the delivery is to assist in all things baby as soon as the infant delivers such as: drying and stimulating the infant, using suction, oxygen and following Neonatal Resuscitation as needed. If the infant transitions well, he/she is placed on mom's chest for golden hour-studies have shown that golden hour helps the infant to maintain metabolic needs such as blood sugar and thermal regulation. The RN is responsible for cleaning up after the delivery and initiating instrument sterilization. After delivery, LOTS and LOTS of charting and of course recovering your mom and baby :)
Elizabeth recommends the following next steps:
Associates or Bachelors degree in nursing
I posted this on another question and think if fits well with your question.
The day to day life of a nurse varies depending on where you work. In the neonatal intensive care unit (NICU) , you start by getting coffee, needed to start report. The you should get a through report about all of you patients, that could be between 1 and 3.
After report you take your (brain) report sheet and plan your day. You will have feedings, labs ,medications, hourly IV checks and blood gases to name a few. In-between all these task you have to assess and reassess , every 2- 4 hours, your patients for subtle changes in physical exam.
Try to fit pee breaks and lunch into busy day. A life in the day of a NICU nurse is challenging, stressful, emotional and highly rewarding. As I said earlier the day will vary based on where you work.