Eduardo Cohen
Technology Consultant Associate at
PwC
Technology, Risk and Regulation Consulting
New York, NY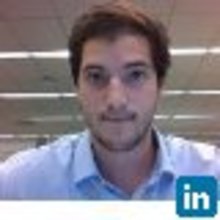 About me
Venezuelan born and raised. Moved to the US in 2012 to study Supply Chain & Information Systems, minoring in Economics - at PennState. Moved to NYC to work as a Technology Consultant for PwC.
Eduardo's badges
Supporter
Tags Eduardo is active on
Eduardo's Answers I am Latino majoring and Computer Science and this interest me. #technology...
2 answers
Active Apr 26, 2018

Madison, New Jersey 13 answers
Active Aug 27


Vancouver, British Columbia, Canada