Asked
732 views
Translated from English .
To be a Dietician, what certificates or degrees do you need?
I am interested the the field of pharmacy and lifestyle management/ nutrition. I want to combine pharmacy with nutrition in my future career. I am graduating undergraduate early so technically I will not have a major. I could get a healthy lifestyle management minor in undergraduate or look at certificate courses to take during or after pharmacy school. #dietician #registereddietician #nutrition #pharmacy #pharmacist #certificate #foodscience #major #Creighton #earlyassurance #minor #healthylifestyle #management #lifestyle #healthcare #healthy #healthadvocate
---
Hi Shayna!
As of now, you need to complete an undergraduate DPD (Didactic Program in Dietetics) program and apply for/be matched with a dietetic internship. The internship is completed after you finish your required undergraduate coursework. The dietetic internship can be as short as 6 months or as long as 2 years. The longer ones usually include a Masters degree program worked into them.
In the foreseeable future (5ish years or so) a Masters degree will be required in order to become a dietitian.
Once you complete your dietetic internship, you sit for the RD exam. Once you pass this, you're a dietitian! Each state has their own licensing laws so you would need to look into that as well. For example, I work in Iowa so, in order for me to practice as a dietitian, I have to have my RD credentials as well as LD (licensed dietitian) for the state.
Hope this helps!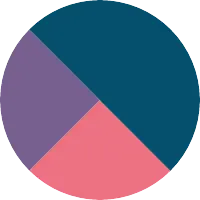 Tuhina Bhattacharya
Manager, Pilot Lab and Manufacturing Sciences and Technology
Although my full-time job is in pharmaceuticals, I work for a few gyms part-time and work with both instructors and nutritionists. In addition to Alexa's advice, consider taking an online nutrition certification through NASM (https://www.nasm.org/continuing-education/certified-nutrition-coach). Once you pass the exam, you may be able to get a part-time job as a nutrition consultant for a local gym, which will get your foot in the door for future jobs and help build your resume while you work on your RD credentials.